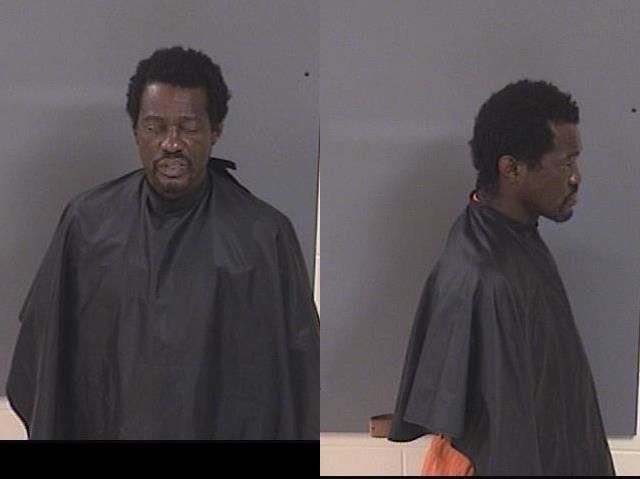 INDIAN RIVER COUNTY — A 44-year-old man found with heroin and ecstasy faked having a seizure twice after he was taken to the jail, deputies said.
Deputies arrested Kevin Odom on two counts of possession of a controlled substance and trespass after warning. Odom was held Friday at the Indian River County Jail on $10,500 bond.
His address was not immediately available.
Indian River County deputies responded about 10:30 p.m. Tuesday to reports of a man repeatedly walking in and out of Cleveland Clinic Indian River Hospital. The man, identified as Odom, walked into the emergency room entrance at least six times and denied treatment, reports show.
Hospital security and a sheriff's deputy asked Odom to leave the property, officials said.
When Odom returned later, the deputy learned Odom had been trespassed from the property in Oct. 2017, reports show.
The deputy arrested Odom, searched his backpack and found a brown powdery substance wrapped in aluminum foil in the front zipper pocket, officials said. The item tested positive for heroin, deputies said.
Odom refused to answer the deputy's questions about the narcotics. Odom laid himself down on the backseat in the patrol vehicle.
The deputy drove Odom to the county jail, where Odom continued to ignore the deputy's commands. When the deputy tried to remove Odom from the car, Odom faked having a seizure, officials said.
Once inside the jail, Odom refused to listen to booking deputies and again faked having a seizure, reports show. In both instances, Odom was responsive to pain, deputies said.
Deputies then searched Odom's right front pocket and found a small clear plastic bag containing a pink rock-like substance. The substance tested positive for MDMA, commonly known as ecstasy, reports show.
Odom was booked into the county jail. Odom has an arraignment at 8:45 a.m. Oct. 4, court records show.