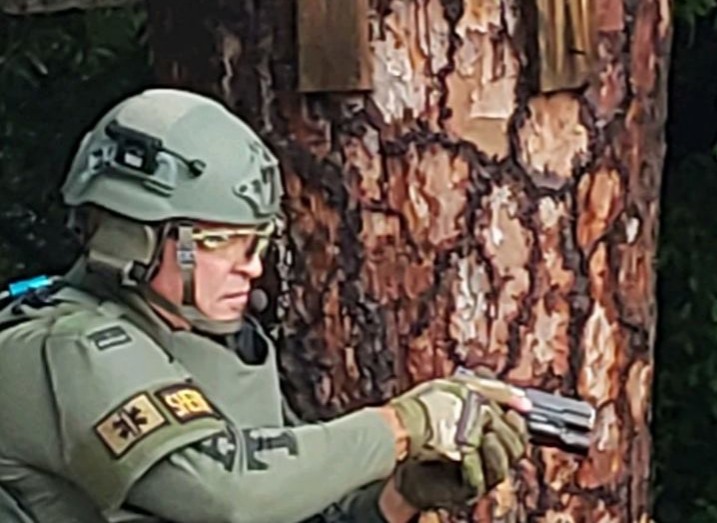 INDIAN RIVER COUNTY — Deputies arrested three Vero Beach men they said operated a drug house – which contained cocaine – along with two others who fled Thursday during a search warrant, officials said.
"Our (undercover) detectives were able to purchase cocaine on multiple occasions from this drug house," Indian River County Sheriff Deryl Loar said in a statement. "Yesterday, we arrested those individuals who sold cocaine to our detectives and shut down their operation. We will continue to target those who peddle illegal and dangerous narcotics on our streets and eradicate them from our community."
Deputies arrested William Howard Lee, 48, of the 8300 block of 63rd Avenue, Jeremiah Pittman, 30, of the 1600 block of 6th Avenue, and Anthony Wheeler, 48, of the 1200 block of 15th Avenue, each on charges of sale of cocaine within 1,000 feet of a church and possession of cocaine. The two other men, Sheldon Thomas, 21, of the 100 block of Aldea Drive, Sebastian, and Jamar Wright, 32, of the 6400 block of 86th Street, Vero Beach, each were charged with resisting arrest without violence.
Additional charges from the search were expected.
Indian River County deputies served a search warrant Thursday afternoon at a home in the 6300 block of 85th Street. When the sheriff's SWAT team, patrol and K-9 deputies approached the residence, several individuals fled on foot, officials said.
A sheriff's helicopter helped patrol deputies track the suspects and take them into custody. Inside the home, deputies found 17 grams of cocaine, 28 grams of oxycodone, 72 grams of marijuana, and drug paraphernalia, including scales and pipes, officials said.
Lee and Wheeler were held Friday at the Indian River County Jail each on $50,000 bond. Pittman was being held without bond because of outstanding charges, deputies said.
Thomas and Wright were both released Thursday from the county jail, each on $500 bond.
Photos contributed by Indian River County Sheriff's Office