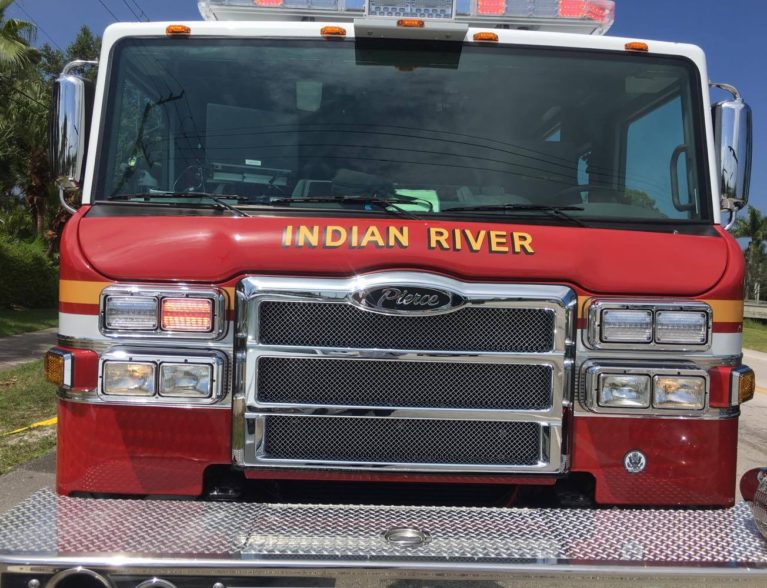 INDIAN RIVER COUNTY — A man was displaced Thursday afternoon after a lightning strike sent a tree branch and a power line crashing through the roof of his home, fire rescue crews said.
No injuries were reported, Indian River County Fire Rescue Battalion Chief Kyle Kofke said.
The incident happened about 3 p.m. Thursday at Midway Estates mobile home park in south county, Kofke said. The lightning struck a tree, causing a branch to break off and pull down a power line.
The branch and power line fell through the roof of the home, creating a large hole, Kofke said. The man – the only person inside – was not hurt.
Florida Power & Light Co. disconnected power to the home, Kofke said. The home will be uninhabitable until the roof is repaired and the branch and power line are removed.
Red Cross South Florida Region was called to help the displaced man, Kofke said. No further details were available.