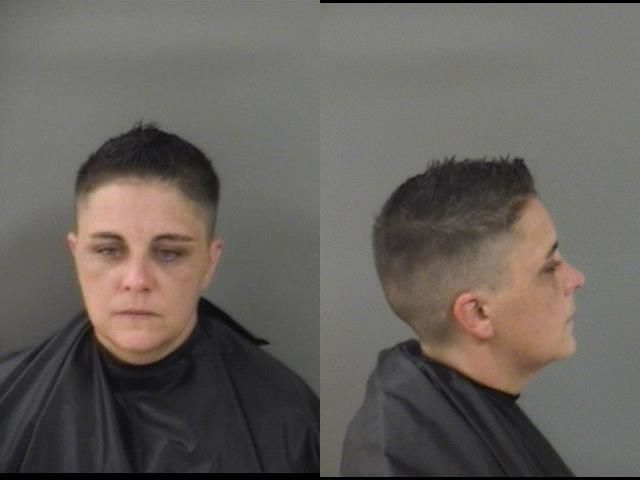 INDIAN RIVER COUNTY — A 32-year-old woman who drove a car that had a container of methamphetamine told deputies she borrowed the vehicle from a friend who was in jail, officials said.
Misty Dae Moore told deputies she knew nothing about the drugs in the vehicle. Deputies said Moore's driver's license was revoked in 2015 and suspended indefinitely in 2017, reports show.
Deputies arrested Moore, of the 100 block of 27th Avenue, on charges of possession of meth, possession of drug paraphernalia and driving with a suspended driver's license. Moore was released Sunday from the Indian River County Jail on $4,500 bond.
An Indian River County deputy spotted a driver, later identified as Moore, typing on her cell phone about 9:30 a.m. Friday while driving a gold Honda Sedan. The deputy also noticed Moore merged several times from the left lane to the right lane in front of other motorists and was traveling 46 mph in a 35 mph zone, reports show.
The deputy tried to conduct a traffic stop on the car at Jefferson Street and U.S. 1. But, Moore kept driving for about 100 yards until she came to a stop in a parking lot.
Deputies spoke with Moore, who was shaking. Moore said she was texting her boss while driving because she was late to work, reports show.
A sheriff's K-9 searched Moore's car and found a blue and yellow pipe used for drugs in the center console, deputies said. Deputies said there was a burnt white crystal inside the pipe.
Deputies also found a small white plastic container that had a white crystal-like substance, reports show. The substance – weighing 12 grams – tested positive for meth, deputies said.
Moore told deputies she knew her license was suspended.
Deputies arrested Moore and took her to the county jail. Moore has an arraignment at 8:45 a.m. Oct. 4, court records show.