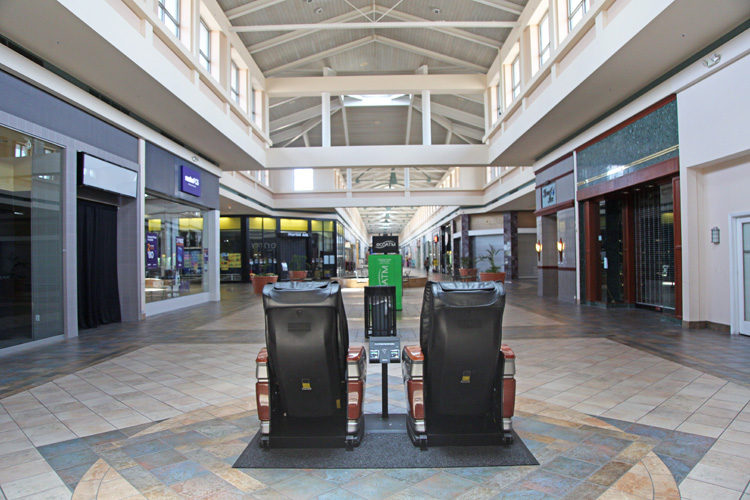 INDIAN RIVER COUNTY — Struggling retail giant Sears will close more than 20 stores nationwide later this year including its location at the similarly faltering Indian River Mall.
The retailer's parent company announced Tuesday it will shutter 26 Sears and Kmart locations — including two in Florida — this fall after seeing experiencing "a number of challenges returning our stores to sustainable levels of productivity," including a weak retail environment.
Transform Holdco, the parent company controlled by Sears' former CEO and largest shareholder, Edward Lampert and his hedge fund, wants to shift to smaller stores by opening more of the new appliance and mattress-focused Sears Home & Life stores that debuted in May and adding several hundred Sears Hometown stores after its purchase of the Sears Hometown and Outlet chain closes, the company said.
"Following these steps, we will continue to evaluate our network of Sears and Kmart stores and cannot rule out additional store closures in the near term. Our goal remains to return the company to profitability and preserve as many jobs as possible in the communities we serve," Transform said in the statement, adding that Sears Auto Centers at the stores slated to shutter will close in late August.
The closure will deal another blow to the floundering Indian River Mall, which is now more than 25 percent empty. Two years after New York-based Kohan Retail Investment Group bought the struggling shopping center for $12 million, the mall continues to slide downhill, with more stores closing than opening.
In late June, roughly 24 storefronts in the mall were empty and the food court offered just five dining options after Counter Culture Vero and Subway closed up shop.
Kohan Group principal Mike Kohan earlier this year told Vero Beach 32963 he's been attempting to attract smaller retailers and recruit restaurants, but offered few details.
"It's not an easy task," Kohan said. "We're still not there, but I'm very optimistic."
Kohan has hired real estate firm Colliers International to spearhead the effort. He purchased the mall in 2017, three years after Wells Fargo foreclosed on it and a neighboring shopping center. Simon Property Group – the nation's largest mall owner – had defaulted on a $71.3 million loan. 
The closure of stores has spurred a steady decline in the mall's value, said Wayne Bibeau, a commercial real estate appraiser for the Indian River County Property Appraiser's office. The current appraised value is roughly $10.3 million, down $30.4 million from the $40 million-plus appraised value in 1998, county records show.
The mall is still anchored by several department stores that independently own or lease their land and buildings including Dillard's, JCPenney, Macy's and soon-to-close Sears, which reduced its operating hours like many of the smaller retailers in the mall.