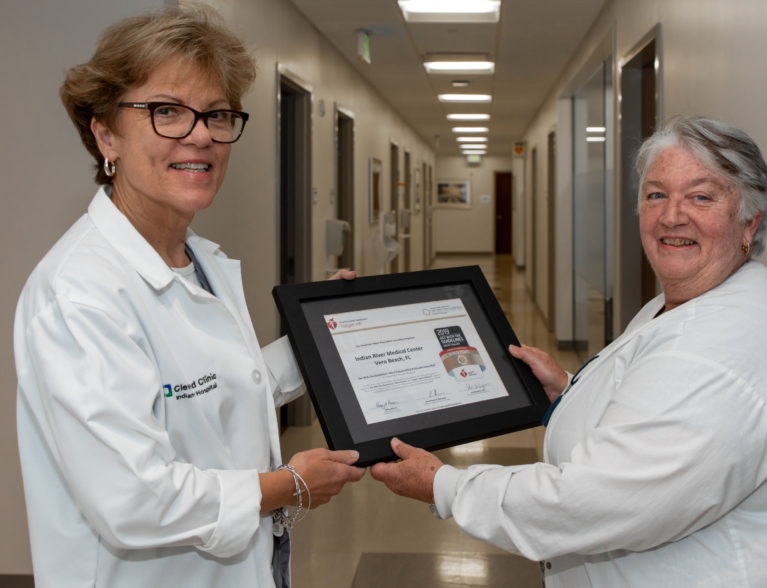 Pat Draper and Diane Loveday know the value of a smile.
They need to. They spend their days working with heart failure patients for whom smiles can be entirely too rare.
Heart failure itself, unfortunately, is anything but rare.
The Centers for Disease Control says close to 6 million U.S. adults are victims of heart failure, which causes more than 610,000 deaths annually; 550,000 new cases of heart failure are diagnosed each year and the condition is the leading cause of hospitalization for people over 65 in the U.S.
"One in every nine deaths in this country," the CDC reports, "includes heart failure as a contributing cause," and the financial burden is estimated to exceed $33 billion annually.
But wait a minute. If your heart fails aren't you dead?
No. The term "heart failure" doesn't mean the heart has stopped working altogether. It means the heart is not working as it should.
According to Draper there are two "big categories" of heart failure.
"There's heart failure from what we call 'reduced ejection fraction' and heart failure from 'preserved ejection fraction," Draper explains. "You either have a weak heart muscle or a stiff heart muscle – either way, your heart does not pump efficiently. That's the bottom line."
A diagnosis of heart failure can be devastating, which is where the Heart Failure Management Clinic associated with Cleveland Clinic Indian River Hospital come into play.
As Draper puts it, the clinic is "a source of evaluation for the patients. It's somewhere they can call; where they can get checked out; where they can have their questions answered and they can just kind of let down their hair about how awful they feel and what they can do about it."
Often the weight of the diagnosis "doesn't sink in until they get home and they look at all the medicines [they're now supposed to take – as many as 20] and some patients just throw up their hands and don't even take them."
"Patients discharged from the hospital need closer support and supervision," says Loveday. "Without being critical, any physician's office you call might say, they'll see you three weeks from next Wednesday. That doesn't work for a heart failure patient. They need to be seen either today or tomorrow, or they'll be in the emergency room and readmitted the hospital. Easy access to supportive care is really a big function of the clinic."
Readmission to the hospital is not only bad for the patient, it also packs a pricey punch for any hospital, too.
Revised Center for Medicare Services guidelines mandate that any hospital with excessive readmissions will be penalized 3 percent of its total Medicare reimbursements, which can be a massive financial hit.
And while neither Loveday nor Draper will claim the credit, Cleveland Clinic Indian River Hospital, according to Draper, "paid no penalty this past year."
Both Draper, whose official title is Advanced Practice Nurse Coordinator of the Heart Failure Clinic, and Loveday, the hospital's Heart Failure Acute MI Care Coordinator, will – if asked – proudly give you chapter and verse on the hospital's third consecutive "Gold Plus Get With the Guidelines Heart Failure Award" from the American Heart Association, but it's clear they'd both rather talk about their patients – the ones for whom a smile can be hard to come by.
As Draper explains. "The body ages so much more quickly than the self-image. These patients who I see in clinic in their late 80s and 90s, they don't think of themselves as that age. Their self-image is still much younger … we have to point out that this is where they are now and it's important that they be included in the decision-making process about their medicines, about restrictions and about their care moving forward."
Does all that work? Loveday says it does. Just that morning she recalls, "We had a 94-year-old woman and her son, who's probably 74. I went to sit down with them for a few minutes before her discharge and when I got up to leave she smiled and said, 'You are so lovely to come in and tell me about this.'"
"It's moments like that," Draper concludes, "that you know you've made a difference in their lives. And that is the best."
Pat Draper's office is at 3450 11th Court, Suite 104 in Vero Beach. The phone number is 772-563-4415. Diane Loveday can be reached at the hospital at 772-567-4311, ext. 2234.