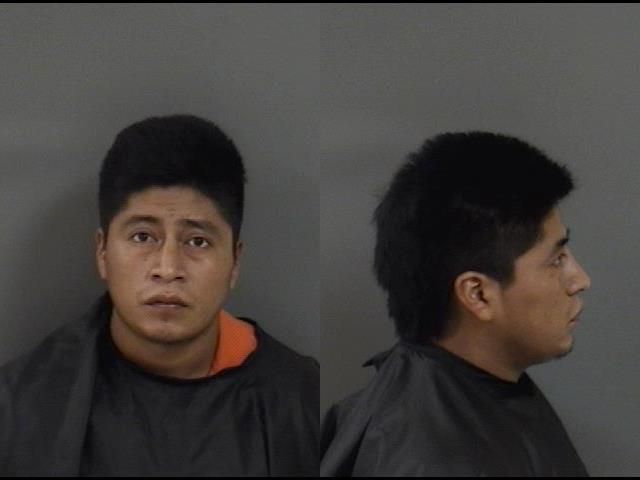 INDIAN RIVER COUNTY — A 23-year-old suspected of stabbing two men early Tuesday was upset the men were discussing his younger sister's recent death in Mexico, deputies said.
Miguel Angel Gomez-Lopez was drinking with the victims before he got into a fight with the men, including one identified as his uncle, deputies said. Gomez-Lopez said he believed his uncle had his sister killed over stolen money by another family member, reports show.
Gomez-Lopez told deputies he did not intend to kill the men, reports show.
The men suffered serious injuries and were taken by ambulance to Lawnwood Regional Medical Center & Heart Institute in Fort Pierce. It was unclear if the men had been released from the hospital.
Deputies said Gomez-Lopez' actions "were imminently dangerous and displayed a disregard for human life."
Gomez-Lopez, of the 2700 block of Oslo Road, was charged with two counts of attempted murder and resisting arrest without violence. Gomez-Lopez, a construction worker, was held Wednesday at the Indian River County Jail on $200,500 bond.
Indian River County deputies responded to reports of a stabbing about midnight Tuesday in the 2700 block of 12th Square Southwest. It was unclear if the incident happened inside or outside of a home.
Deputies later spotted Gomez-Lopez, who was wearing brown shorts and no shirt, walking down the street. Deputies detained him after he briefly struggled with officers.
Deputies found the two injured men nearby. One of the men had a stab wound to the back while the other had wounds in the stomach and head.
Gomez-Lopez told deputies his younger sister was killed in February. He said he stabbed both men – who were talking about the death – after getting into a fight with them, reports show.
Gomez-Lopez was arrested and taken to the county jail. He has an arraignment at 8:45 a.m. Sept. 6, court records show.
Gomez-Lopez also was being held for U.S. Immigration and Customs Enforcement. It was not immediately clear or known if deputies were investigating Gomez-Lopez' claims about his sister.