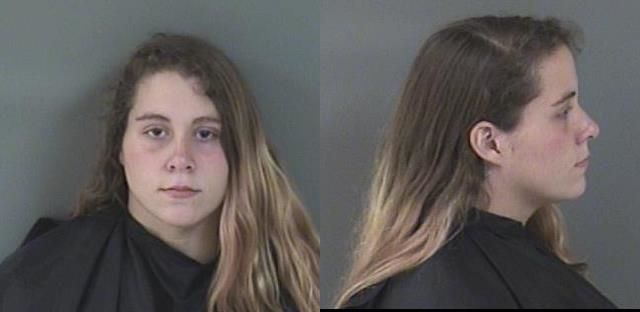 INDIAN RIVER COUNTY — A 25-year-old woman was jailed over the weekend after a toddler was found naked standing next to a soiled diaper outside of an apartment, deputies said.
A caller notified deputies the child had been standing outside for at least 45 minutes, reports show. Deputies said the toddler, about 2 years old, was attempting to knock on the caller's door.
Deputies arrested Laurel Truster, of the 1800 block of Woodland Circle, on a charge of child abuse. Truster was released Sunday from the Indian River County Jail on $2,500 bond.
Indian River County deputies responded to the incident about 2 p.m. Saturday at Truster's residence. Deputies spotted the child standing along the concrete landing on the apartment complex's third floor.
Deputies noted Truster's apartment, where the boy lives, is on the second floor. The floors have concrete stairs with large gaps between the steps, which could be dangerous for small children, deputies said.
Deputies spoke with the boy's grandmother at Truster's apartment. The grandmother, who also lives at the home, said Truster sent her a text message earlier that said, "I'm leaving," reports show.
Deputies called Truster and told her to return home. Truster said the grandmother was supposed to watch the child, but Truster's text did not mention supervising the boy, reports show.
Deputies said the boy was left unattended for about two hours while the grandmother napped. Truster did not lock the door when she left the home, reports show.
Deputies arrested Truster and took her to the county jail. Truster has an arraignment at 8:45 a.m Sept. 6, court records show.