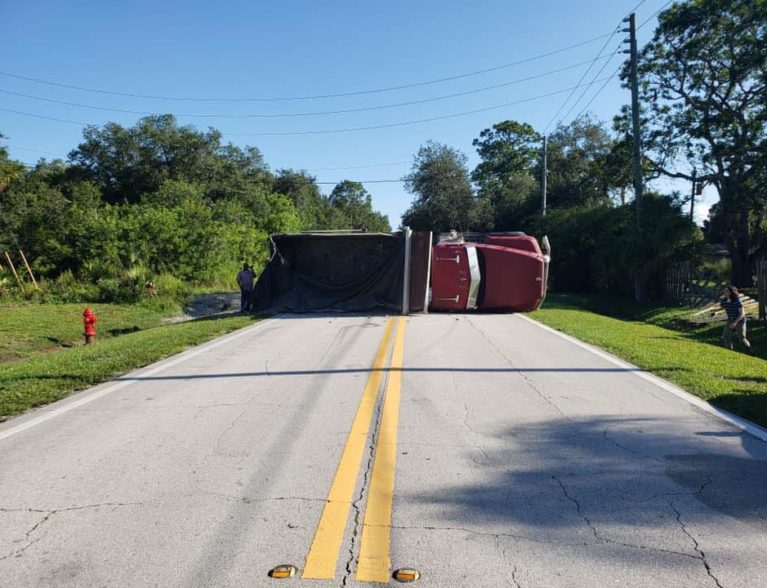 INDIAN RIVER COUNTY — 82nd Avenue has reopened after being blocked for several hours following a wreck where a dump truck rolled on its side and spilled dirt in the road, authorities said.
No injuries were reported in the single-vehicle crash, Florida Highway Patrol spokesman Lt. Yanko Reyes said.
Troopers responded to the wreck about 8:30 a.m. Monday at 82nd Avenue and 24th Street. The truck had a broken axle, Reyes said.
Troopers closed 82nd Avenue after the crash and asked motorists to avoid the area, Reyes said. The roadway was reopen shortly before noon, troopers said.
Troopers continue to investigate the cause of the wreck.