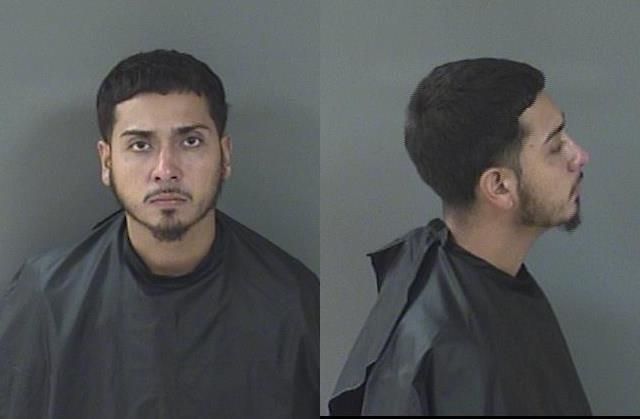 INDIAN RIVER COUNTY — Two men were jailed last week after a deputy spotted the individuals snorting cocaine from their hands while sitting inside a parked truck, reports show.
Deputies arrested Alexis Ramirez, 22, of the 2700 block of 12th Square, and Dylan Alexander Mcmahon, 25, of the 200 block of 23rd Avenue, both on charges of possession of cocaine. Ramirez also faces a violation of probation charge.
Ramirez was held Monday at the Indian River County Jail without bond. Mcmahon was released Thursday from the county jail on $5,000 bond.
An Indian River County patrol deputy responded to a 911 call that disconnected about 4 a.m. July 24. The deputy approached a white Chevrolet pickup parked outside of a mobile home, located at 4600 56th Avenue.
Before the deputy could ask the individuals inside if they called 911, he spotted the driver and front seat passenger snorting a white substance, reports show. The deputy then saw the passenger use a driver's license to shape three more lines of the powder on a piece of paper laying on the center console.
More deputies arrived and helped to detain the driver, identified as Mcmahon, and passenger, identified as Ramirez, reports show. The white substance tested positive for cocaine, deputies said.
Deputies also noted Ramirez was currently on probation for a burglary that occurred in St. Lucie County.
Deputies arrested Mcmahon and Ramirez. Both have arraignments at 8:45 a.m. Sept. 6, court records show.