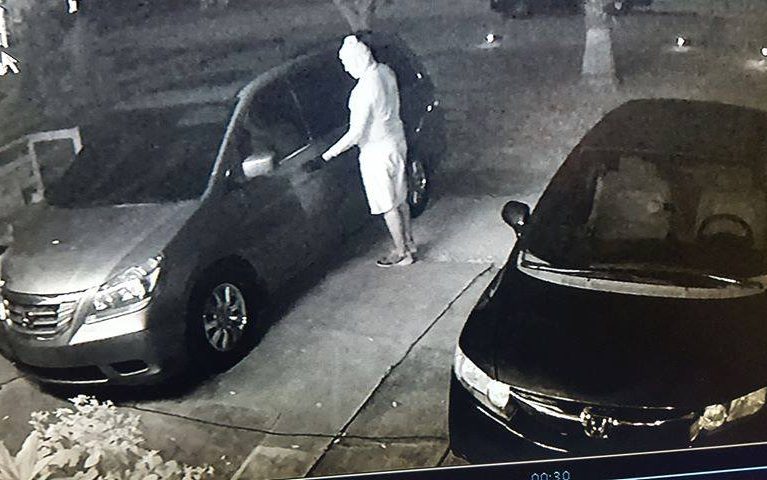 FELLSMERE — Police are searching for a man captured on home surveillance footage trying to break into two vehicles in a driveway overnight.
No injuries were reported in the incident, Fellsmere Police Chief Keith Touchberry said.
Police responded to reports of an auto burglary about 1 a.m. Wednesday at a home in the 100 block of South Orange Street. A resident called 911 after he looked at his surveillance video and saw a man trying to break into a van and sports utility vehicle in the driveway by lifting the door handle, officers said.
The man noticed both vehicles were locked, left the resident's driveway on foot and walked west away from the area, police said. The resident walked outside with a flashlight and began to search for the man.
Police described the man as about 6 feet tall and weighing nearly 170 pounds. The man was wearing a light blue long sleeve hooded sweater and light-colored shorts.
Police said the man also wore dark colored gloves on his hands. Anyone with information on this incident should contact the police department at 772-571-1360.
Touchberry said there was a second unconfirmed auto burglary that happened to a car overnight on South Cypress Street. The car was rummaged through, but nothing was taken, Touchberry said.
Anyone who feels they might have been an auto burglary victim should report the crime to police. Residents who cannot put their vehicles in garages should keep their doors locked at all times.
Photos provided by Fellsmere Police Department