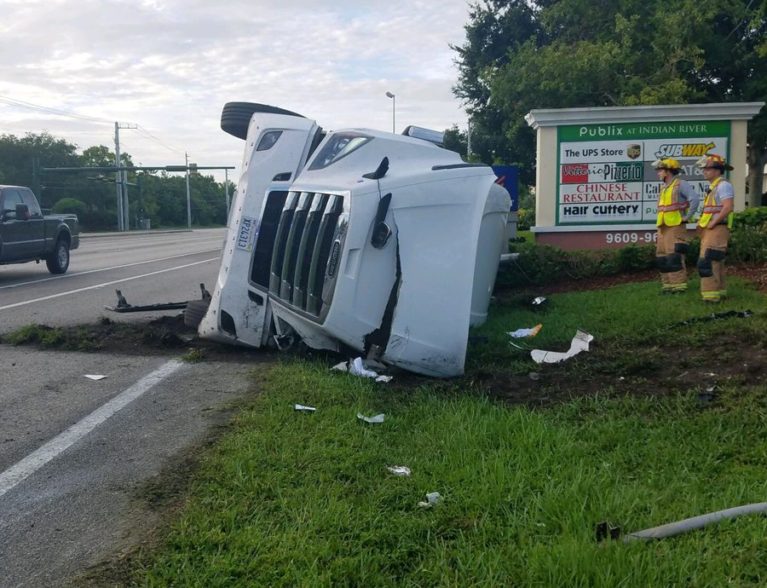 INDIAN RIVER COUNTY — Motorists were experiencing heavy delays after a semi-truck flipped on its side Friday morning near Sebastian.
The single-vehicle wreck happened about 7 a.m. Friday at Barber Street and U.S. 1 in front of Publix, Florida Highway Patrol spokesman Lt. Alvaro Feola said. The truck driver was taken to Holmes Regional Medical Center in Melbourne.
The driver's condition was not immediately available.
The crash blocked the right lane and right hand turning lane on U.S. 1, highway troopers said. Motorists should avoid the area if possible.
A tow truck was at the scene about 10 a.m. trying to remove the semi-truck from the roadway. Highway troopers will investigate the cause of the wreck.
Photos provided by Indian River County Sheriff's Office and Robert Simonson