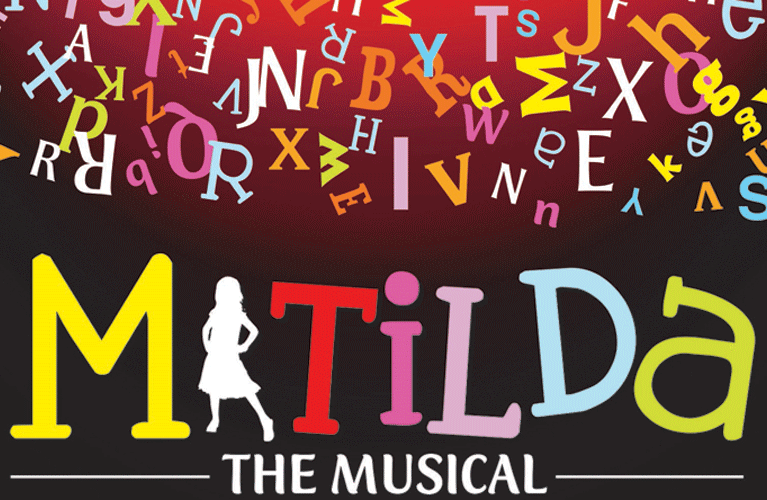 There are cats. And then there are "Cats." The latter is a clowder you won't want to miss as they continue to "slink, dance and sing their way through an elaborate junkyard maze" on the Vero Beach Theatre Guild stage now through July 28, promises the show promo. This record-smashing, Tony Award- and Olivier Award-winning, Andrew Lloyd Webber "sung-through musical" open the Guild's 62nd season with what looks to be one of the most memorable, groundbreaking shows in the theatre's rich history. It's definitely unlike anything the Guild has previously undertaken. "Cats," says Wikipedia, is a "sung-through musical" based on "Old Possum's Book of Practical Cats," a collection of whimsical poems by T.S. Eliot. The story takes place on the night a tribe of cats called the Jellicles gathers to make the "Jellicle choice": which cat will ascend to the Heaviside Layer and come back to a new life (as purr 'cats have nine lives'). Award-winning Charter High School drama program director Michael Naffziger guides an uber-talented cast, including theater students from Vero Beach and Charter high schools. Naffziger calls this production "an extremely physical show that requires acrobatics, ballet, tap and very fluid, intricate movement." To help his cat cast find their feline feet, "rather than trying to imitate (cat) behavior, we mimicked the elements of earth, wind, fire and water – easier to emulate than a cat walk." The Guild's own acclaimed performer Eleanor Dixon, as the aging Grizabella, "delivers an unforgettable rendition of 'Memory,' one of the production's most treasured songs, recorded by over 150 artists," according to the show promo. Whether you have seen "Cats" before or never, you'll want to join the 73 million theatregoers worldwide who have. Tip: Ticket sales broke Guild records the first two days they were open, so act accordingly. Curtain: weekdays, 7:30 p.m.; Saturdays and Sundays, 2 p.m.; dark Mondays. Tickets: $30, under 18, $15. www.verobeachtheatreguild.com or 772-562-8300.
Another wonderful theater must-see for, as they say, the entire family: It's the five-Tony-winning "Matilda, the Musical," fully staged at Riverside Theatre next Friday and Saturday, July 19 and 20, presented by the terrific Riverside Theatre for Kids. The musical is, of course, based on Roald Dahl's novel "Matilda." Perhaps it was one of your own faves growing up. Or maybe your kids or grands are "Matilda" fans. As a kid, Director Kevin Quillinan says "Matilda" was one of his favorites, and adds "the themes are still relevant and inspiring to kids today." Wikipedia so aptly describes the captivating tale as reveling in "the anarchy of childhood, the power of imagination and the inspiring story of a girl who dreams of a better life." The musical's website calls the title character "Broadway's biggest little hero," describing the precocious, book-loving 5-year-old as possessing "astonishing wit, intelligence and psychokinetic powers." During her first term at school, Matilda, unloved by her dreadful parents, "overcomes obstacles caused by her family and school, and helps her teacher (the loveable Miss Honey) reclaim her life." As the spunky Matilda faces off against her nemesis, the school's horrid headmistress, Miss Trunchbull, you might recall a similarly plucky little heroine, Annie, going up against orphanage headmistress Miss Hannigan. You'll cheer for Matilda the same way and, of course, Truth, Justice and Adorableness win the day. The West End production took a then-record 12 Olivier Awards; premiering on Broadway in 2013, "Matilda, the Musical" scored five Tony awards, including one for Best Book of a Musical Curtain: 2 p.m. and 7 p.m. both days. Tickets: $10. 772-231-6990 or www.riversidetheatre.com.
Movin' to the groove this Sunday, July 14. Detroit, Michigan, aka "Motor City," is the epicenter of the automotive industry. But the Motor City is at least as famous, says a Space Coast Symphony promo, as the epicenter – and birthplace – of Motown, "the record label favored by young African-American artists that launched a musical revolution, with that fabulous soul music with the distinctive pop flavor." The Space Coast Symphony Jazz Orchestra will celebrate that distinctive sound with local audiences in an homage to the artists who came up with the trademark Motown Sound. "MOTOWN: The Groove That Changed America" will be performed in concert Sunday afternoon at the Emerson Center in Vero Beach. Trombonist Frank Wosar, according to the concert promo, will lead the orchestra "in a program of hits by stellar artists the likes of Stevie Wonder, the Jackson 5, Smokey Robinson, the Temptations, the Supremes, the Four Tops and Marvin Gaye." Wosar, lead/solo trombone for the One and Only Tommy Dorsey Orchestra and the Dr. Phillips Jazz Orchestra, says Motown music, much like jazz, "transcended social, cultural, and ethnic boundaries, and brought together people of different races and backgrounds, male and female, old and young and put its indelible stamp on American musical history." Time: 3 p.m. Tickets: $25 in advance, $30 at the door; 18 and under, free. 855-252-7276.