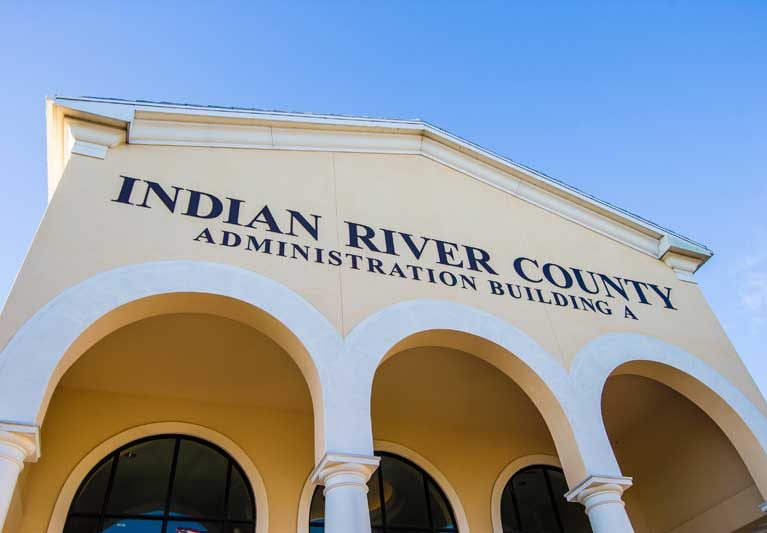 INDIAN RIVER COUNTY — The county's newest nature preserve featuring several hiking trails through unspoiled Florida uplands and a mechanism to help clean the ailing Indian River Lagoon opens on Friday.
The nearly 84-acre Osprey Acres Stormwater Park and Nature Preserve, located at 925 5th Street Southwest, consists of five hiking trails totaling 3.8 miles along uplands and a serpentine floway that is part of a stormwater treatment system designed to remove pollutants from stormwater and canal water before it enters the Indian River Lagoon. The park's pollution reduction system is expected to reduce nitrogen entrance into the lagoon by roughly 3,700 pounds per year and phosphorus discharge by over 300 pounds annually.
"The Osprey Acres project will clean stormwater runoff before it reaches the lagoon while also providing a great recreational amenity where residents can enjoy walking trails through a nature preserve," County Administrator Jason Brown said. "We are excited that the public will get the opportunity to see the ongoing efforts of the county to continue to improve the health of the Indian River Lagoon while also enjoying nature."
The project will work in conjunction with the county's adjacent Osprey Marsh water clean-up facility, which opened in 2015. Osprey Marsh mixes 1.5 million gallons a day of briny water from the South County Water Treatment Plant's reverse-osmosis process with up to 10 million gallons a day of South Relief Canal water. The water is put through an algae scrubber and "polished in wetlands" before it re-enters the canal.
Together the two facilities are expected to clean up nearly half of the 26 million gallons of murky water that flows through the South Relief Canal each day, removing chemicals that feed ecology-killing algae blooms and helping meet Florida Department of Environmental Protection mandates aimed at protecting the Indian River Lagoon, which has been designated an Estuary of National Significance, county officials told Vero Beach 32963 last year.
The project, designed by county staff, boasts a price tag of $7.4 million. The park and preserve received more than $3.6 million in funding from the St. Johns River Management District, state Legislature and DEP, county officials said. The county bought the property east of Oslo Middle School for $1 million in April 2016. It had been slated to become a housing development before the economic downturn.
Park hours are 9 a.m. to 4 p.m. daily, including weekends. The nature park is strictly intended for passive use, so no vehicles or bicycles are permitted beyond the parking area, county officials said. Dogs — with the exception of service animals — are also barred form the park because the preserve is home to various animals, including some that are endangered or threatened, county officials said.
Several "You Are Here" maps describing specific areas of the park will be displayed at strategic locations throughout the trail system along with wildlife information signs.