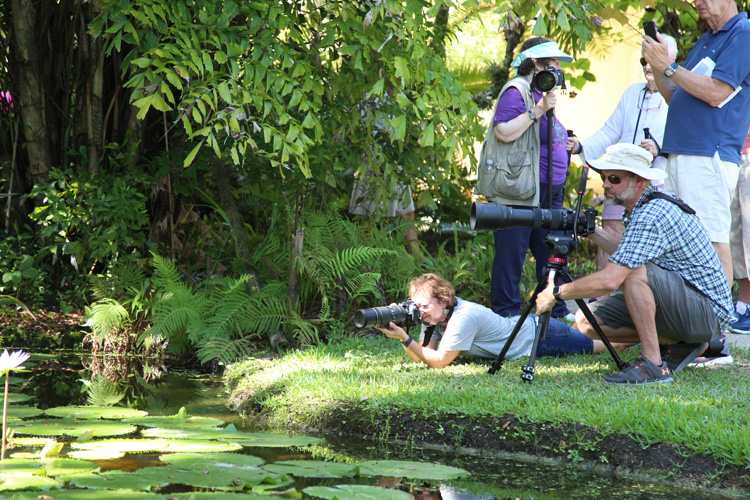 There's always something blooming at McKee Botanical Garden, but hundreds of shutterbugs and artists were drawn to this little patch of paradise for the 15th annual Waterlily Celebration.
"This year the horticulturists have changed things up a bit, and the waterlilies are organized by color," said Christine Hobart, McKee executive director.
Waterlily enthusiasts were lined up early in the morning, even before the garden opened, all itching to get a peek at the more than 100 identified waterlily varieties that have taken root in the ponds and waterways.
While the waterlilies showcase their glory year-round, folks are drawn to this special day, said McKee gardener Nikki Stoltze, as she demonstrated waterlily repotting near the Gator Pond.
Additionally, the 15th annual Waterlily Photo Contest entries were on display in the Hall of Giants, with visitors selecting the winner of the People's Choice award that day.
What else is blooming? In late September McKee will host a soft opening of the Children's Garden. For details, visit mckeegarden.org.
Waterlily Photo Contest Winners:
Color: Al Harty, Vero Beach
Black and White: Lee Benson, Vero Beach
Manipulated: Lynne Hollingsworth, Vero Beach
Youth: Cooper Hyland, Palm City
People's Choice: Juanita Saylor, Micco
Photos by: Kaila Jones
Click HERE to see more or buy photos