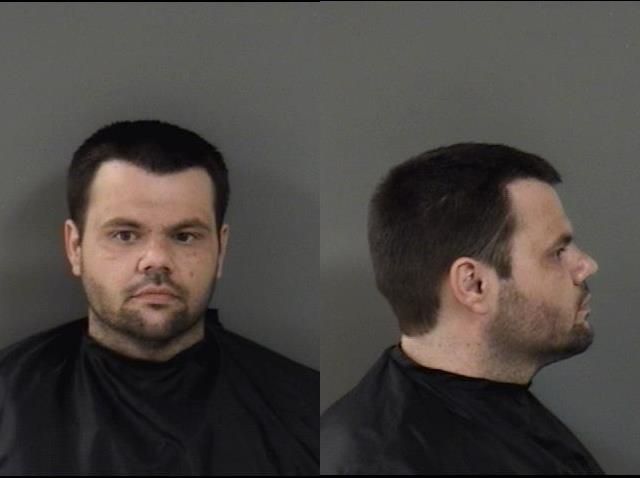 INDIAN RIVER COUNTY — Two men suspected of drug dealing were jailed on trafficking charges after deputies found several narcotics, including fentanyl, in two homes, reports show.
One of the men – identified as Travis Maurice Remling – told deputies he orders and buys illegal drugs off the "Dark Web," a collection of websites on an encrypted network that can not be found using regular search engines, reports show. Remling, who deputies said was an information technology specialist, said individuals would come to him to place orders and the narcotics would be shipped to him through mail, authorities said.
Deputies arrested Remling, 33, of the 1500 block of 14th Avenue, on charges of trafficking fentanyl, possession of drug paraphernalia, sale or delivery of fentanyl, and conspiracy to sell or deliver fentanyl.
Another man Remling said he bought drugs for, Christopher Stokes, 31, of the 800 block of Jamaica Avenue, Sebastian, was charged with trafficking fentanyl, possession of cocaine, possession of ecstasy and possession of marijuana, records show.
Remling was held Thursday at the Indian River County Jail without bond. Stokes was being held at the jail on
$337,000 bond.
Indian River County deputies and the Drug Enforcement Administration searched two homes Wednesday using a search warrant. Deputies first went to a home where they knew Stokes would be, located in the 8400 block of 104th Court.
Inside, deputies found bags of fentanyl, ecstasy, crack cocaine, blue powder substances, marijuana and a digital scale, authorities said.
Deputies then went to Remling's home.
Inside, deputies found metal parts of a pill press, brown residue with a razor blade in a bag, empty pill capsules, a Toshiba laptop and about a dozen suboxone pills in a bag, reports show. In the garage, deputies located multiple bags containing fentanyl and heroin, authorities said.
Deputies think Remling was using a pill press to manufacture fake oxycodone pills, reports show.
Deputies arrested Remling and Stokes and took them to the county jail. Remling and Stokes have arraignments at 8:45 a.m. August 2, court records show.