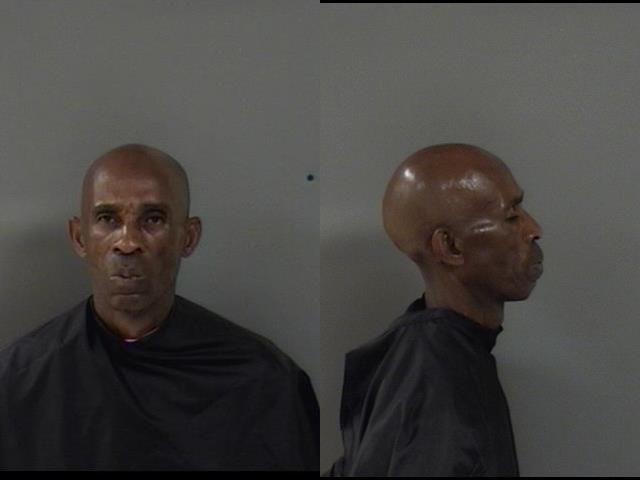 INDIAN RIVER COUNTY — A 55-year-old man with a machete was arrested after deputies said he threatened to kill a woman and told her that he was a 'government trained killer,' authorities said.
Deputies arrested Leroy Jordan Jr., of the 4600 block of 32nd Avenue, on a charge of aggravated assault with a deadly weapon, reports show. Jordan was released Monday from the Indian River County Jail on $3,500 bond.
Indian River County deputies responded to a disturbance about 1 p.m. Sunday outside of a home in the 4600 block of 32nd Avenue. A woman told deputies she and Jordan, her husband, got into an argument earlier in the car port.
Jordan pulled out a large machete-style knife from its sheath and pointed it toward the woman, reports show. The woman said Jordan keeps the 1-foot long knife with a green handle attached to his bicycle.
Jordan then repeatedly threatened to kill the woman and told her he was a "government trained killer," reports show. The woman ran inside the home and locked the door, authorities said.
Jordan left the residence on his silver bike and returned a short time later. Deputies spoke with Jordan, who denied the allegations against him.
Deputies said Jordan smelled of alcohol, had red, glossy eyes and a slurred speech. Deputies looked at Jordan's bicycle and spotted the knife, which the woman identified as the weapon Jordan used to threaten her, reports show.
Deputies arrested Jordan and took him to the county jail. Jordan has an arraignment at 8:45 a.m. August 2, court records show.