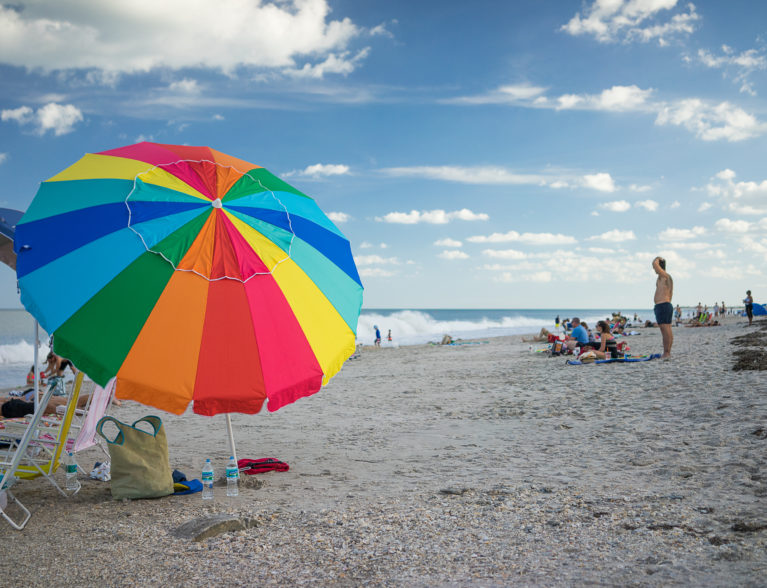 VERO BEACH — The city's three beaches saw 88,280 visitors in May, shattering the previous record for the month by a nearly 14,000 increase, according to a Vero Beach Lifeguard Association report.
The last May record set at Jaycee Park, Humiston Park and South Beach Park was in 2017, when the beaches had a total of 74,323 visitors, reports show. In May 2018, the beaches had a total attendance of 51,550.
"I think more and more (out-of-towners) are discovering Vero Beach," said Erik Toomsoo, president of the Vero Beach Lifeguard Association.
The beaches also saw three major medical rescues and two water rescues for the month of May, lifeguards said. The three victims who needed medical rescues suffered injures from heat or heart-related incidents and were taken by ambulance to a local hospital, Toomsoo said.
For the water incidents, lifeguards rescued one person from a rip current, bringing the total number of rip current rescues to nine this year, reports show. Lifeguards also rescued a person from an overturned kayak just north of Humiston Park.
The city's three beaches began extended hours May 26. The extra hours puts lifeguards on duty from 9 a.m. to 7 p.m. during the summer.
The extended hours were added in an attempt to prevent potential tragedies – including drownings – and other public safety hazards. The VBLA is also in the process of building a life tower and command center at Humiston Park to enable lifeguards to see more of the beach and react faster to emergencies.
City of Vero Beach lifeguards, Indian River County Fire Rescue, Vero Beach Police Department and Indian River Shores Public Safety will organize multi-agency beach emergency training exercises during the summer, official said.