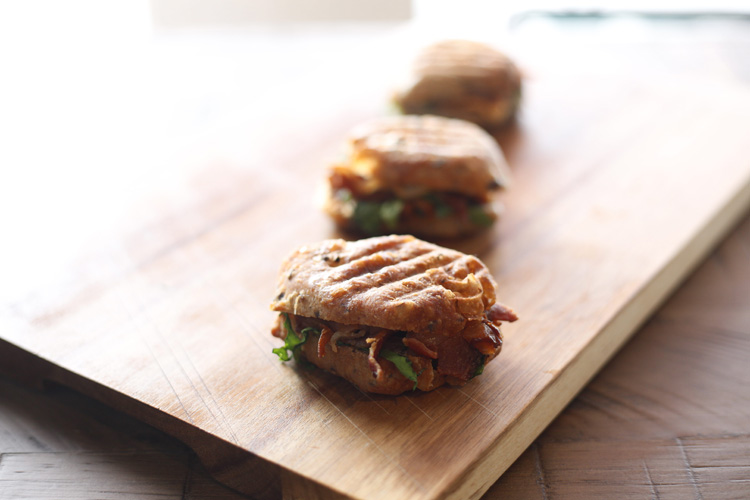 All chef-owner Michele Hennessey had to do was open the door a few weeks ago, and folks followed their noses to the Sun Market Sauce Company at 1910 Old Dixie Highway, the former location of the Patisserie.
Some might say it's been a cup of soup 30 years in the making for Hennessey, who cut her teeth on the restaurant business in New York City after graduating from the Culinary Institute of America. She later opened the River Grill and Italian Cousin restaurants in Sebastian with chef-husband Gus and was named Vero's Top Chef in 2009.
The couple retired the River Grill in 2013, so Hennessey could devote more time to their son and help manage the Italian Cousin, allowing her to be home in the evenings.
At this point in her life, she's ready for a new venture.
"This concept allows me to make everything from scratch daily but still be home most evenings," she notes. "We're going slowly, adding one thing at a time. People want good food with fresh, recognizable, locally sourced ingredients."
"I've always wanted a small shop where I can make the food I want to make and give people what they want, even people with special dietary needs, including chemo and radiation patients, diabetics, people with gluten sensitivities and food allergies," she adds.
For starters, the Sun Market Sauce Company is serving up soups, salads, sandwiches, quiche and delectable dessert options in environmentally conscious to-go containers.
For $8.95 you can pair soup or salad with quiche or a focaccia sandwich and fresh fruit cup.
Open Tuesday through Friday from 11 a.m. to 4 p.m., Hennessey has created a space where folks can stop by to pick up a reasonably-priced to-go meal or dine in at the family style tables.
"There won't be any WiFi here. I want people to talk to each other, to turn to their neighbor and get to know them," she says.
In addition to a change in the menu, Hennessey added her flair to the décor with a nod to her New England roots.
The interior is warm with earthy tones, brick accents and a drop ceiling to counter noise levels. A covered outdoor seating area is decorated with a concrete tree, and a Barbara Sharp mural called "Nighttime Sky" graces an exterior wall.
The reason for the limited hours, she adds, is so that she has the flexibility to offer a variety of experiences, from catering for large and small groups to take-out and delivery, and later cooking classes, at-home parties and chef dinners, which she plans to add later this summer.
Dining themes will vary, featuring regional wines and perhaps a '70s dinner with steak Diane and tableside Caesar. "I want to keep it inexpensive for the offseason crowd, so they have somewhere to go that's lively and interactive. I wanted to create a place where people can gather for good food and company."
On June 19, 20 and 21, Sun Market Sauce Company is holding an open house with daytime tastings and special evening events.
Our dining columnist, Tina Rondeau, has been visiting restaurants in Europe. Her column will resume next week.