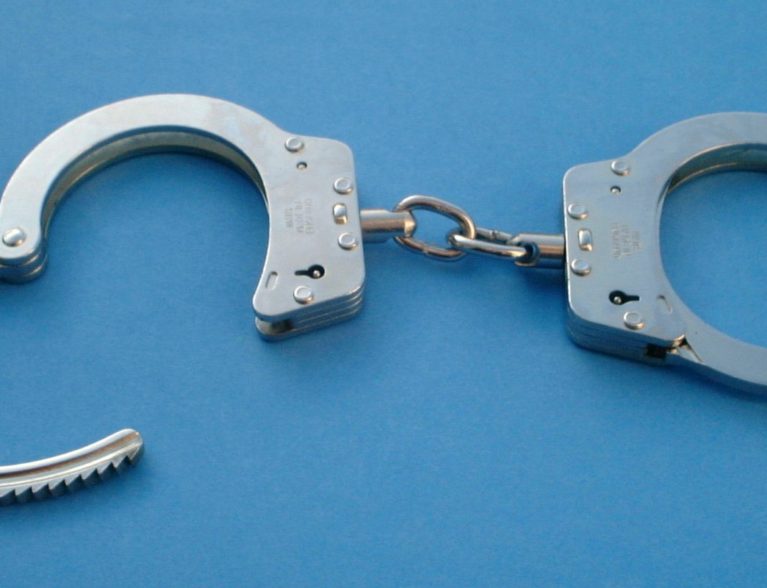 The sister of a St. Lucie County man and ISIS supporter federal authorities allege plotted terror attacks in Vero Beach couldn't live with herself had she not reported his threats to commit mass murder, she told Vero Beach 32963 exclusively.
Charlton Edward La Chase, 28, was arrested on May 24 at his Fort Pierce home, just hours after his release from a federal prison in Georgia where he served time for prior threats of murder and destruction.
The arrest came after La Chase emailed his sister a threat promising to carry out an attack along I-95 in Vero Beach. He was charged with transmitting an interstate or foreign commerce communication containing a threat to injure another person – a crime punishable by up to five years in prison.
Cassandra La Chase, a 30-year-old Port St. Lucie resident, first contacted the Federal Bureau of Investigations early last year after her brother's violent behavior toward her escalated into threats to cause mass casualties at local businesses and events.
La Chase was arrested by the FBI last year and charged with several counts of transmitting threats through interstate or foreign commerce. He pled guilty in July 2018 to two counts and was sentenced to 18 months in prison and three years of supervised release in which he was required to undergo mental health treatment. He was also ordered to stay away from his sister.
Before his 2018 arrest, La Chase, who is deaf and also suffers from degenerative blindness, threatened to "behead" his sister and her two small children while also proclaiming his hope to "be the first deaf person to create American casualties in the name of ISIS," according to court documents.
La Chase, who the FBI says posted an ISIS recruitment video on his Facebook page in 2015, also texted Cassandra he planned to rent a truck and attack a "festive event," adding he aspired to be like the Las Vegas shooter, who injured more than 500 people and killed 59.
He also texted his sister that he would go down in history like Pulse Nightclub shooter Omar Mateen, a Fort Pierce resident La Chase claimed to know, who killed 49 people in Orlando and pledged his allegiance to ISIS. He also told his sister he wanted to attack the CVS Distribution Center in Vero Beach – where he was once employed – and Pursuit Boats in Fort Pierce, where he was denied a job, Cassandra said.
The messages he sent his sister are in a format the deaf use to communicate using sign language, therefore don't read in traditional complete sentences the hearing use to speak.
"l prepare to get a rent truck flatbed," a message from the first case read. "Hit/(kill) people while (at) festive event by lSIS terrorism group told me. I been planning to be the first deaf ISIS."
This year, in early May, while still incarcerated, La Chase emailed his sister, "You will see my name on tv channel. Good lucky. You will gonna cried."
"If my brother commits some sort of mass attack and I had that information in my phone and I didn't do anything or I didn't tell anybody, I wouldn't be able to live with myself," Cassandra said of her decisions to tell authorities about the threats.
La Chase appeared shackled in federal court in Fort Pierce on May 28 to hear the one count he's charged with. He was appointed a public defender who expressed plans to request a hearing to determine if his client is competent to stand trial. Charlton's mother, Santa La Chase, 64, of Lakewood Park, along with friends, attended the hearing. Santa claims her son's ordeal stems from a dispute between the two siblings.
"This is like a nightmare for me, because these are my two children," Santa told Vero Beach 32963. "What he needs is not to be in jail. He needs help."
Santa doesn't believe her son, who she says has been diagnosed with bipolar disorder, could carry out the threats he made. She says they were said out of frustration and weren't serious. Her son, who was raised as a Jehovah's Witness, never converted to Islam and only posted the ISIS video on social media to show the deaf community how dangerous the terror group is, she said.
Cassandra, however, refutes her mother's claim of a personal feud with her brother. She realized shortly after the Pulse Nightclub shooting that her brother was a danger to the community when his threats did not exclusively target her, prompting her to turn him in to the FBI, she said. She, too, believes he needs mental health treatment.
"This wasn't a brother and sister dispute," Cassandra said. "This was messages sent to me in a threatening manner that wanted to inflict harm onto other people in public places – specifically mass shootings."
"He's angry about the cards that he's been dealt. He's deaf. He's going blind," she added. "I feel like in a way what does he have to lose? If he goes out, he's going to go out with a bang. He's going to make people know his name."
Charlton has a history of violence as documented by incident reports and investigation reports dating back to 2010 from St. John's, St. Lucie and Indian River counties, court documents show. Incidents include accusations of rape, assault and battery and Baker/Marchman Act.
An FBI investigation concluded Charlton attempted to buy a firearm in May 2017 at Value Pawn in Fort Pierce but was denied the purchase because a background check revealed he had previously been Baker Acted, court documents show. Santa claims her son only inquired about the price of the gun.
It terrifies Cassandra to think of what could have happened had her brother bought the gun, she said.
"I don't want to know what he would have done. I don't know," Cassandra said. "But I can guarantee you that he's not an avid sportsman. He's not hunting deer and he does not shoot clay pigeons. He had no reason to have a gun."
Cassandra, a freelance paralegal, doesn't understand why her brother exclusively sends her his threats. She says Charlton's anger could stem from a rocky upbringing. Their late father, a disabled Vietnam veteran who served in the U.S. Air Force, was verbally and physically abusive and often heavily medicated on prescription drugs for injuries he sustained during combat, Cassandra said. La Chase, who Cassandra said she was always close with despite his anger issues, would bang his head against the wall and kick the cabinets as a child.
Despite his anger and disabilities, La Chase graduated with honors from a college for the deaf in Texas, Cassandra said, showing Vero Beach 32963 a tattoo on her wrist in sign language she inked years ago in support of her brother that means "I love you."
La Chase worked as a deaf community and disabled persons advocate, a mechanic and sold equipment such as metal detectors on Ebay to make a buck, Cassandra said.
La Chase, who was being held at the St. Lucie County Jail, will undergo a competency evaluation to determine if he is mentally fit to stand trial. The examining doctor was required to submit a written report by July 8.
Cassandra has been shunned by her mother's side of her family, but despite the family fracture, she urges others to come forward if a family member or friend is making threats to harm others.
"We've heard it time and time again, especially after the Parkland shooting, especially after every mass shooting that occurs: if you see something, say something," Cassandra said. "If it doesn't sit well with you, open your mouth. If it severs a relationship with somebody you consider to be close, that relationship isn't worth the countless lives that could be lost."