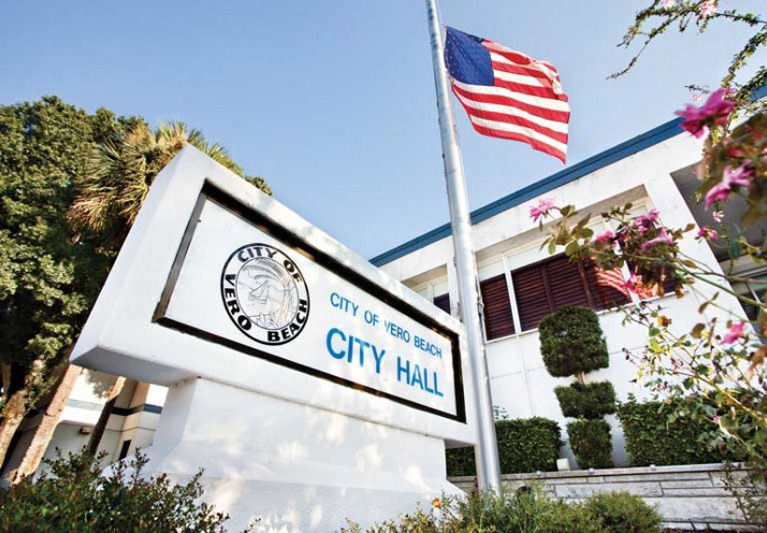 VERO BEACH — Potentially two new lawmakers could be seated on the City Council this fall following Mayor Val Zudans' announcement this week he's still considering whether or not he'll seek a second term.
Zudans on Monday revealed he likely won't run for reelection in the Nov. 5 election unless a major issue he's determined to see through surfaces between now and qualifying period, which runs from Aug. 22 through Sept. 6. Zudans' announcement comes several months after Councilman Harry Howle indicated he will not run for a third term.
Both council members say they've checked off a top goal and impetus for seeking political office in the first place: selling the city's electric utility to Florida Power & Light Co. late last year for $185 million. FPL still needs limited access to the property until it builds a new substation offsite sometime next year.
"If I don't have a specific mission that I'm running on, I won't run," Zudans said.
Howle, 41, echoed Zudans' sentiment.
"I was able to help facilitate that sale, now it's time to focus on my insurance business," Howle said.
Zudans, 47, recently unsuccessfully pushed for a referendum asking voters to remove the site of the city's sewer plant and defunct power plant from the charter and allow the council control over the property's redevelopment. That idea was withdrawn by Zudans after he failed to garner support from fellow board members and a steady stream of opponents slammed council members over the idea.
Zudans, who is an eye surgeon and CEO of the Florida Eye Institute, might consider running again if he believes he could swiftly help redevelop the 35-acre property some call Centennial Place located at the west end of the Alma Lee Roy Bridge, he said.
"If I sense it's going to take years and years to see something, I'm not going to waste my time running," Zudans said of the property's redevelopment.
Both Zudans and Howle could be characterized as pro-business and routinely sided together on key issues such as selling the city's electric utility, supporting moving the aging wastewater treatment plant inland to protect the Indian River Lagoon and redeveloping the property into the city's first riverfront to attract businesses and visitors near and far.
Zudans is most proud of pushing private business to fund historically publicly subsidized operations such as the Vero Beach Dog Park, a new $2.5 million boathouse for Vero Beach Rowing and upgrades to Pocahontas Park, he said.
Howle is glad to have advocated for higher pay for city police officers, encouraged relocating the wastewater treatment facility from the waterfront, curbing speeding by implementing enhanced police patrols in the city and hiring a new municipal marina director that Howle is confident will transform the cash strapped facility into a profitable destination, he said.