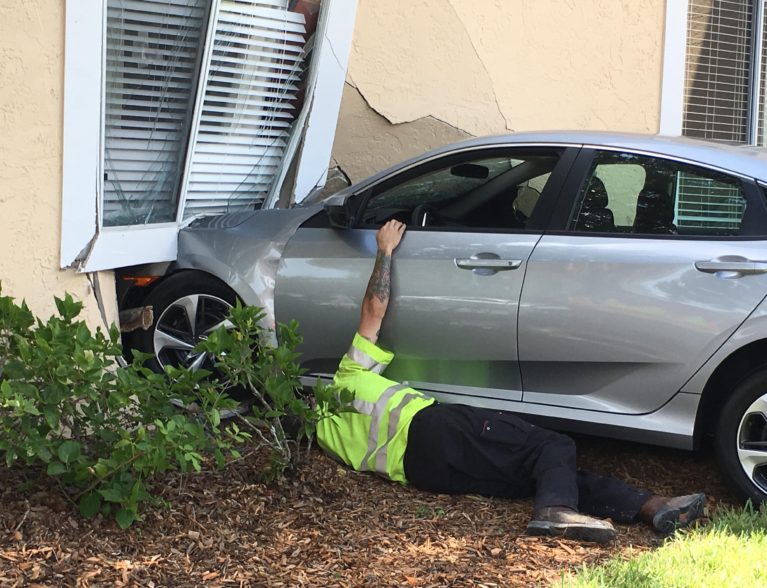 INDIAN RIVER COUNTY — No injuries were reported after an 80-year-old driver slammed into the side of an unoccupied apartment unit Tuesday afternoon, fire rescue crews and deputies said.
Indian River County Fire Rescue crews responded to reports of a vehicle that slammed into a building about 2:30 p.m. Tuesday at Isles of Vero Beach, a retirement community in the 1700 block of Waterford Drive. The driver of the Honda Civic, a woman, was not hurt, fire rescue Battalion Chief Kyle Kofke said.
There was no one else inside the vehicle, Kofke said. Several firefighters and Indian River County deputies were at the scene inspecting the damage to the apartment and vehicle.
The Honda was towed from the area about 3 p.m.
The impact from the crash destroyed part of the outer wall. Workers could be seen putting a brown sheet over the wall.
The costs in estimates for repair were not immediately available. Deputies were investigating the cause of the single-vehicle wreck.