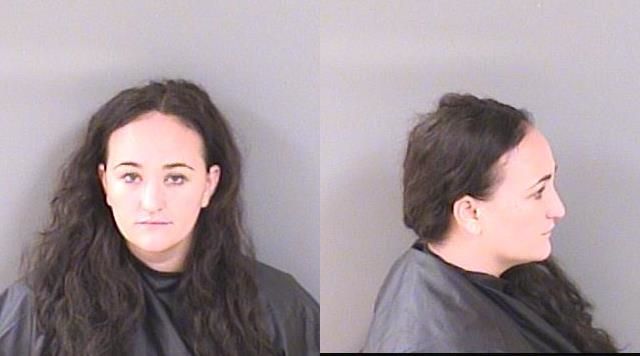 INDIAN RIVER COUNTY — A 31-year-old woman was jailed after deputies said a toddler wandered away from a home and was left unsupervised in the rain for more than an hour.
Indian River County deputies arrested Jillian Paige Lopes, of the 2500 block of Indian River Boulevard, on a charge of child neglect. Lopes was released Monday from the Indian River County Jail on $5,000 bond.
Deputies responded to reports of a suspicious incident about 6:30 p.m. Sunday. Deputies spoke with the 911 caller and then went to Lopes' home.
Deputies saw the 2-year-old child standing at the door, wearing a soiled diaper, reports show. Deputies spoke with Lopes, who said she was unaware the toddler left the home earlier and walked down the street in the rain.
She also said she did not know the child was left alone for an extended period of time, authorities said.
Lopes told deputies she was asleep in her bed when the child left, reports show.
The relationship between Lopes and the child was not available. Deputies said Lopes was responsible for looking after the toddler.
The child, who appeared to be in good health, was turned over to the father, reports show. Deputies notified the Department of Children and Families of the incident.
Deputies arrested Lopes and took her to the county jail. Lopes has an arraignment at 8:45 a.m. August 2, court records show.