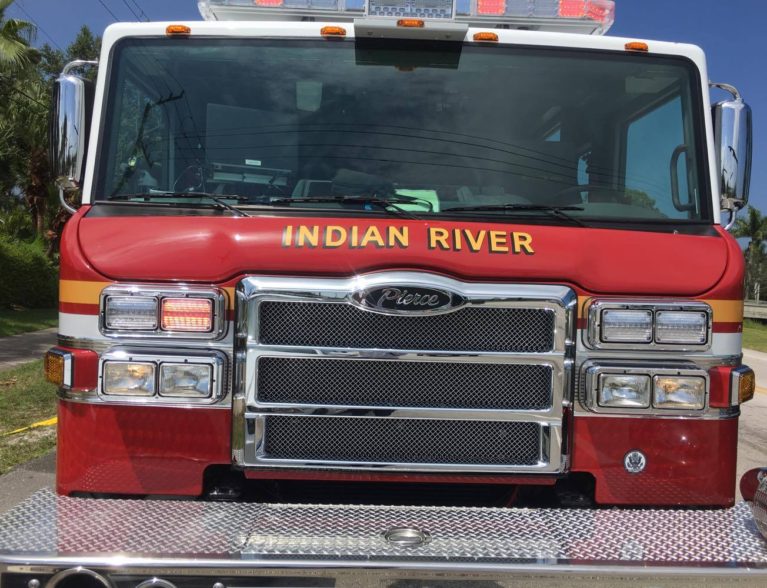 INDIAN RIVER COUNTY — A 75-year-old Fort Pierce woman died and two others suffered serious injuries after a head-on two-vehicle wreck that temporarily closed southbound 43rd Avenue, highway troopers said.
Florida Highway Patrol identified the woman as Maryann Layne. Two others who suffered serious injuries were Russell Henry Robin, 47, Vero Beach, and Joseph Layne, 72, Fort Pierce.
The two-vehicle wreck involving a Dodge Durango and Toyota Vienna happened about noon Thursday in the 100 block of 43rd Avenue, authorities said. Robin was traveling northbound on 43rd Avenue in the Dodge while the Laynes were traveling southbound in the Toyota on the same road, troopers said.
As both vehicles approached 2nd Street, Robin drove over the center line. The two vehicles then collided head-on, troopers said.
The Laynes were taken by ground to Lawnwood Regional Medical Center & Heart Institute in Fort Pierce with serious injuries, Indian River County Fire Rescue Battalion Chief Kyle Kofke said. Maryann Layne, who was a passenger in the Toyota, was pronounced dead at the hospital, troopers said.
Robin was taken to Cleveland Clinic Indian River Hospital with serious injuries, according to FHP.
The collision closed southbound 43rd Avenue from 4th Street to 1st Street for several hours, Kofke said. The roadway reopened by 4 p.m., according to the FHP traffic site.
Highway troopers will investigate the cause of the crash.