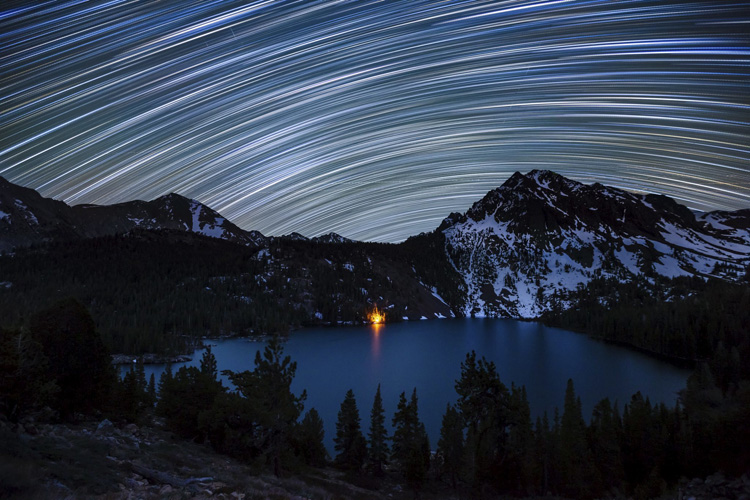 The return of the wonderful winds. Always inspiring, the gifted amateur and semi-pro wind musicians from all over the Treasure Coast who make up the Treasure Coast Wind Ensemble will return to the VBHS Performing Arts Center stage this coming Friday, June 7, for their 12th annual concert – "Psalms and Songs." Colbert Page Howell (is that not a terrific name for a director?) will lead the musicians in a wonderfully varied program: Robert Russell Bennett's "Symphonic Songs for Band"; Percy Grainger's "Colonial Song"; Vincent Persichetti's "Psalm for Band"; Richard Strauss' "Serenade in E flat"; Fisher Tull's "Sketches on a Tudor Psalm"; and "Sea Songs" by Ralph Vaughan Williams. Each work has been carefully chosen to showcase the "raw talents and skill set" of the ensemble – band directors, music teachers, freelance musicians, and student musicians from the Space Coast, Treasure Coast and the Palm Beaches – as well as to introduce the audience to wind band compositions "that are not as well-known as other works written by the same composers," according to the concert promo. An interesting aspect: Each performance will feature a different combination of musicians on stage, "from 20 to 60." Time: 7 p.m. Admission: free. Of course, donations are always very much appreciated. 772-564-5413.
The Vero Beach Museum of Art (in Riverside Park) is truly a jewel in Vero's cultural crown. If you haven't visited in a while (or even ever), or are a frequent museum-goer, treat yourself to a cool and quiet few hours enjoying the new exhibits, which open this Saturday, June 1. In the Holmes Gallery you'll find the always fascinating "Astronomy Photographer of the Year Exhibition," which this year consists of 60 phenomenal photographs of "celestial spectacle," entries in the intense competition which the Royal Observatory of London has conducted annually since 2009. The categories themselves generate excitement and anticipation: aurorae; galaxies; moon; sun; people and space; planets, comets and asteroids; skyscapes; and stars and nebulae. The museum exhibition summary says visitors will behold such magical images as "an Arora Borealis exploding over the south coast of Iceland." Then, strikingly displayed in the Stark Rotunda, another mesmerizing yet very different exhibit: Ai Weiwei's "Circle of Animals/Zodiac Heads: Gold (2010)." A Beijing native, Weiwei is a "renowned contemporary artist, architectural designer and social activist," and employs a wide variety of media in his creative work. This exhibit consists of 12 gilded bronze sculptures of the animal symbols in the Chinese zodiac. Says the museum, the artist took inspiration from the 12 zodiac heads originally found in the Old Summer Palace in Yuanming Yuan. The palace was looted by Anglo-French troops in 1860, and only seven of the heads are known to exist today. Weiwei has said that, although each piece is, in a sense, a copy of an original, it is not a precise copy and has its own "sensitive layer of languages … and bears the mark of our time." Museum hours: Tuesday-Sunday, 10 a.m. to 4:30 p.m. 772-231-0707.
From the sublime to the hilarious, and you don't even have to leave Riverside Park. Across from the Museum is Riverside Theatre which, this very weekend, May 31 and June 1, will be the venue for the ever-popular Comedy Zone shows and live free outdoor concert – Live in the Loop. If you are an official adult and don't mind the occasional coarse patter and grown-up content, come on down. Bringing the funny this weekend will be Al Ernst and Carmen Vallone, very different comedians with very different ways to score laughs. According to their bios and Riverside's promo, Ernst has been Carnival Cruise Line Entertainer of the Year, a pretty big deal when you consider Carnival fills upwards of 5,000 entertainment gigs every year. His non-confrontational humor has gotten him hundreds of corporation gigs; he's been a professional wrestling announcer (talk about a non sequitur); and has performed on a bunch of major TV networks. Vallone, says the promo, "has an enthusiastic smile and a happily twisted view of everyday life." At his shows, he promises, you needn't fear sitting in the front row. He likes to say he's drunk champagne with Joan Rivers and attended a BBQ with Jim Carrey. He also likes to say he's been doing comedy for seven years but, has been to so many places and done so many gigs "you'd think he'd been doing it for eight." Ba-dum-PUM. Meanwhile, outside, Live in the Loop, you can enjoy music and all sorts of food and bevs from the outside bar and grill all evening long. Don't bring your own food or bevs in. Or your dog. This Friday, Three-Ring Circus will be kickin' the dust up with hits from Cash, Strait, Florida-Georgia Line and more. Saturday brings the Jacks Band, with their special brand of classic rock. Comedy Zone showtimes: 7:30 p.m. and 9:30 p.m. Tickets: side seats, $12, table seating, $14 to $18. Live in the Loop showtime: 6 p.m. to 9:30 p.m. Admission: free. 772-231-6990.
What can one say about Weird Al Yankovic? That he's a true pop culture icon and for, like, four decades, he's been widely considered America's top song parodist. And he's coming to the King Center in Melbourne next Saturday, June 8, on his "Strings Attached" tour, billed as his "most extravagant tour ever." According to Wikipedia, of Yugoslavian descent, Yankovic had his first accordion experience, which sparked his stellar career, the day before his sixth birthday, when his parents chose to buy him an accordion lesson instead of a guitar lesson at a local music school from a door-to-door salesman. He learned to play rock and roll accordion, in part, he says, from listening to Elton John's "Goodbye Yellow Brick Road" album. And he honed his skills in comedic and parody music from the likes of such "wonderfully sick and twisted artists as Tom Lehrer, Stan Freberg, Spike Jones, Allan Sherman, Shel Silverstein and Frank Zappa." And, of course from comedy radio personality Dr. Demento's radio show, of which, Yankovic says, "if there hadn't been a Dr. Demento, I'd probably have a real job now." Among the awards crowding his mantle: four Grammys (out of 15 noms) and a herd of Gold and Platinum albums. Showtime: 8 p.m. Tickets: start at $49.50. 321-242-2219.