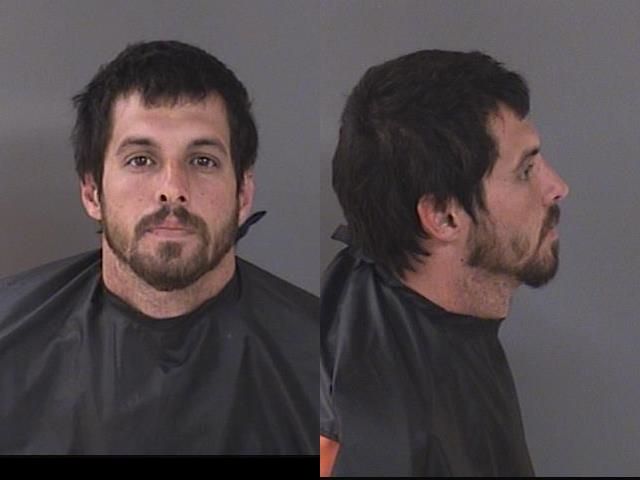 VERO BEACH — A 30-year-old man who police said stole an unlocked pickup truck with the keys still inside and then drove 80 mph throughout the county before being detained, was charged Thursday.
David Craig Farineau drove to an area near Interstate 95 before he was tracked by an Indian River County sheriff's helicopter and the K-9 unit, sheriff's spokesman Maj. Eric Flowers said Thursday. Deputies used a global positioning system to locate the white Dodge Dakota and Farineau, who was nearby.
No injuries were reported in the incident.
Police arrested David Craig Farineau, of the 1100 block of 33rd Avenue, on a charge of grand theft of motor vehicle. Farineau was held Friday at the Indian River County Jail on $5,000 bond.
The vehicle owner was working on the beach side when he noticed his work truck was missing, Vero Beach Police spokesman Officer Dennis DeAcetis said. The truck had been parked in the 3300 block of Ocean Drive, across the street from Holiday Inn & Suites, before it was stolen, DeAcetis said
The keys were left in the cup holder, a sheriff's report shows. The owner called law enforcement about 3 p.m. Thursday to report the incident.
Deputies learned the truck was traveling west on State Road 60 near 58th Avenue, not far from the Indian River Mall, Flowers said.
Deputies then spotted the truck in a wooded area in the 2800 block of 93rd Court, not far from a canal, reports show. Deputies apprehended the driver, identified as Farineau, shortly before 4 p.m.
Farineau was arrested and taken to the county jail. Farineau has an arraignment at 8:45 a.m. July 3, court records show.