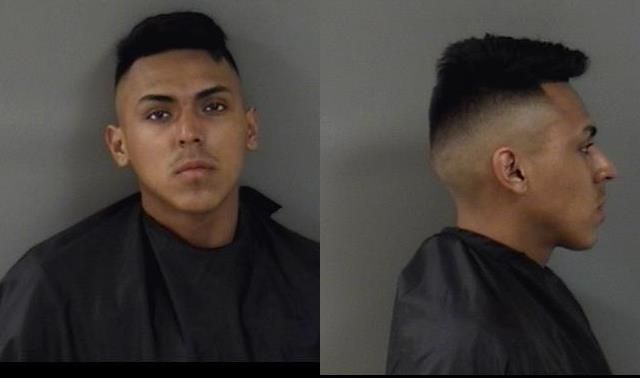 INDIAN RIVER COUNTY — A 19-year-old man who deputies said sent explicit photos of himself through text messages to a 13-year-old girl in March, was arrested Monday.
The man – identified as Francisco Nunez Robles – told deputies he thought the girl, a Storm Grove Middle School student, was 16 years old, court records show. Robles said he sent the pictures to the underage girl because she asked for them, records show.
After sending the pictures, Robles sent a message to the girl that read, "But you don't tell no one I sent you this because I'm older than you," records show.
Deputies arrested Robles, whose last known address was in the 4900 block of 32nd Court, on a charge of transmitting an image, information or data harmful to a minor. Robles was released Tuesday from the Indian River County Jail on $5,000 bond.
Indian River County deputies spoke with the girl on March 14. The girl said she knew Robles for a while because Robles was also trying to "hook up" with her friend, who is underage, records show.
The girl was exchanging texts with Robles March 13. The girl said Robles sent her several inappropriate photos of himself, authorities said.
The girl showed deputies the messages. Deputies were able to trace the phone to Robles, records show.
On March 16, deputies went to Robles' last known address and learned he no longer lived there. Deputies eventually found Robles April 2 at a Cumberland Farms in West Melbourne, records show.
Deputies arrested Robles and took him to the county jail. Robles has an arraignment at 8:45 a.m. July 3, court records show.