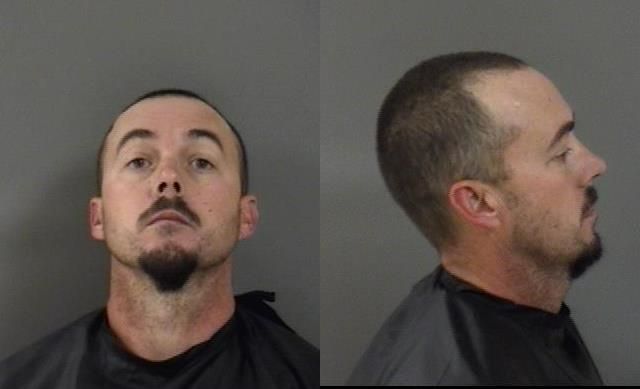 INDIAN RIVER COUNTY —A 42-year-old man suspected of beating another man, then pushing him out of the back of a truck and causing his foot to be run over, was charged Monday.
The man – identified as John Elezor Galloway – told deputies the victim attacked him first, reports show. Deputies did not see any injuries on Galloway.
The attack left the victim with a dislocated left ankle, reports show. Deputies said the ankle would need surgery to repair.
Deputies arrested Galloway, of the 9400 block of U.S. 1, Sebastian, on battery charge. Galloway was released Monday from the Indian River County Jail on $500 bond.
Indian River County deputies responded to a disturbance about 10 p.m. Sunday at Chill N Grill restaurant in the 7400 block of U.S. 1. Deputies spoke with the victim, who they said had a swollen and twisted foot, along with cuts to his arm, face and head.
The victim told deputies he was at Earl's Hideaway Lounge and Tiki Bar in Sebastian earlier.
The victim said approached three people, including Galloway, and asked them if he could ride in their black Dodge Ram, reports show. The victim did not know the individuals, deputies said.
Deputies said the three agreed and Galloway and the victim rode in the rear passenger compartment. The victim said Galloway began to punch him repeatedly for no reason, reports show.
The victim said the occupants pushed him out of the truck while it was still moving. When the victim struck the ground, his left foot was run over, deputies said.
It was unclear how the victim got from Earl's Hideaway Lounge to Chill N Grill. The victim was taken to the hospital, reports show.
Deputies found Galloway, who had dried blood across the knuckles of his right hand and on his shorts. Galloway said that he was in a fight with the victim in the back seat of the truck.
Deputies arrested Galloway and took him to the county jail. Galloway has an arraignment at 8:30 a.m. June 11, court records show.