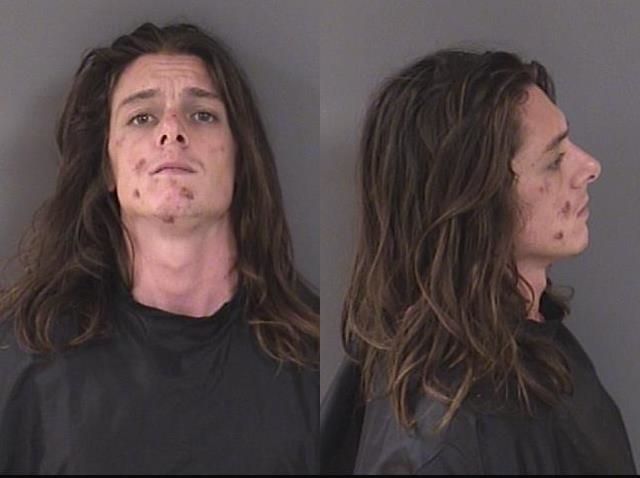 VERO BEACH — A 25-year-old man who officers said head-butted his sister and then beat her before scuffling with a policeman who responded to the scene, was arrested Saturday.
The man – identified as Nicholas Colburn – told the officer, "I know I (expletive) up, but I only pushed my little sister a few times; I did not mean to hurt her," reports show. Both Colburn and the woman were taken to the hospital for their injuries.
Police then took Colburn to the county jail. Colburn was charged with battery domestic violence and battery on a law enforcement officer.
Colburn was released Saturday from the Indian River County Jail on $6,000 bond.
The incident unfolded when the woman ran out of the home and told a neighbor to call 911. Vero Beach police responded to the disturbance about 3:30 p.m. Friday in the 1200 block of Indian Mound Trail.
Officers spoke with the woman, who was bleeding heavily from her nose. The woman told police she was getting ready for work when her brother, identified as Colburn, came into the room screaming and yelling.
The woman said Colburn had been drinking alcohol all day. Colburn got in the woman's face and headbutted her, knocking the woman to the ground, reports show.
The woman said Colburn kicked her in the stomach and forehead. The woman was able to get up and escape, reports show.
Colburn ran to the front door and locked it as he saw the policeman approaching the residence, reports show. Colburn then walked out of another door before running at the officer, authorities said.
The policeman pulled out his stun gun, pointed it at Colburn, told him to stop and put his hands up. Police said Colburn complied.
The officer tried to detain Colburn. But, Colburn punched the policeman on the right side of his head, reports show.
The officer tackled Colburn and was able to detain him, authorities said. Police arrested Colburn and took him to the county jail.
Colburn has an arraignment at 8:45 a.m. July 3, court records show.