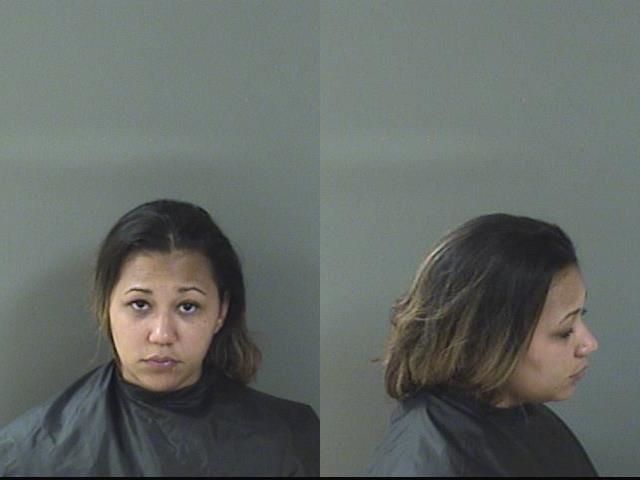 INDIAN RIVER COUNTY — A 28-year-old medical technician was arrested after she stole several items – including a wedding ring – from seniors at an assisted living facility in April, deputies said.
The woman – identified as Chelsea Langford – admitted she pawned the items but denied stealing them, reports show. Langford told deputies she was "going through financial problems and needed money for her daughter's birthday," authorities said.
"Chelsea Langford was arrested for stealing from very elderly people in our community," Indian River County Sheriff Deryl Loar said in a statement. "We will continue to investigate these cases, process evidence, and work with the State Attorney's Office to seek justice for these vulnerable victims."
Deputies said Langford, employed by Isles of Vero, stole 13 items total. Deputies arrested Langford, of the 1100 block of 11th Court, Vero Beach, on two counts of dealing in stolen property and two counts of giving false information to a pawnbroker.
Langford, who had a master key to all the apartments, was released May 10 from the Indian River County Jail on $22,000 bond.
Deputies investigated reports of six burglaries that occurred at Isles of Vero retirement community, 1700 Waterford Drive. The victims reported cash, jewelry, credit cards and other personal items taken from their locked apartments, deputies said.
Deputies said there were no signs of forced entry. Deputies used a pawn shop database to track items that could have been stolen.
Deputies learned Langford pawned several jewelry items for $640 in mid-April, reports show. The items were pawned at E-Z Money Pawn & Jewelry, 1002 Old Dixie Highway.
One pawn item matched a wedding ring belonging to one of the residents. The ring was given to the victim by her late husband more than 60 years ago, reports show.
The victim identified other pawned merchandise – a green stone ring and hoop earrings – as hers, deputies said.
Deputies are processing other items recovered from the other burglaries to determine if more charges will be filed, authorities said. Langford is considered a person of interest in other burglaries that occurred at the facility.
On May 9, deputies arrested Langford. Langford has an arraignment at 8:45 a.m. June 7, court records show.