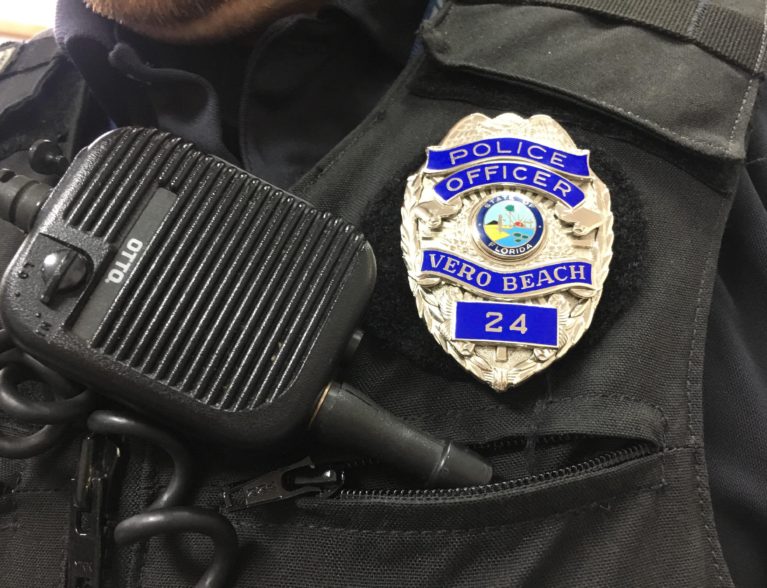 VERO BEACH — Two men were arrested after police said they engaged in public sexual acts – captured on video and shared online – with their partners in a city parking lot last month.
"It's appalling. Normally we don't get calls of people having sex out in the public in daylight," Vero Beach police Lt. John Pedersen said. "People usually try to be discreet."
The acts were recorded and put on a Vero Beach neighborhood watch group on Facebook, a social media platform, reports show. It was unclear if the 19-second video had been taken down.
Police charged Francis Rhinehart, 57, and Peter Jankowski, 47, each with disorderly conduct. The two men, along with their partners, were described as homeless.
The men's arrests come a few days after officers charged 56-year-old Myra Olin with disorderly conduct for also participating in the act. Police said the incident occurred near local businesses and down the street from a busy intersection.
All three suspects remain at the Indian River County Jail; Rhinehart and Jankowski were held Monday each on $500 bond.
Olin's bond information was not immediately available. Police were still searching for the second woman involved, 52-year-old Lisa Goldenberg.
Several witnesses called Vero Beach police after spotting the couples engaging in sexual activity about 3:30 p.m. April 28 in the 1900 block of 14th Avenue. The witnesses gave dispatchers descriptions of the four people involved, took pictures and video and sent them to police, reports show.
"Those citizens were crucial because they called in when it happened," Pedersen said.
An officer drove up and saw a man, identified as Jankowski, pulling up his pants while a woman, identified as Olin, was underneath him, reports show. The officer asked the couple what they were doing.
They replied, "We were just messing around," reports show.
Another couple was seen lying in a grassy area about 10 feet away from the first pair, police said. A second officer spoke to the other couple, identified as Rhinehart and Goldenberg.
The officer asked the couple what they were doing. Goldenberg said "they got caught up in the moment," reports show.
No sexual organs were seen during the incidents, Pedersen said.
Saturday, police arrested Rhinehart and Jankowski on a warrant. Rhinehart has an arraignment at 8:30 a.m. June 4 while Jankowksi has an arraignment at 8:30 a.m. June 11, court records show.
Records show Olin was found guilty May 10 of disorderly conduct and sentenced to 11 days in jail.