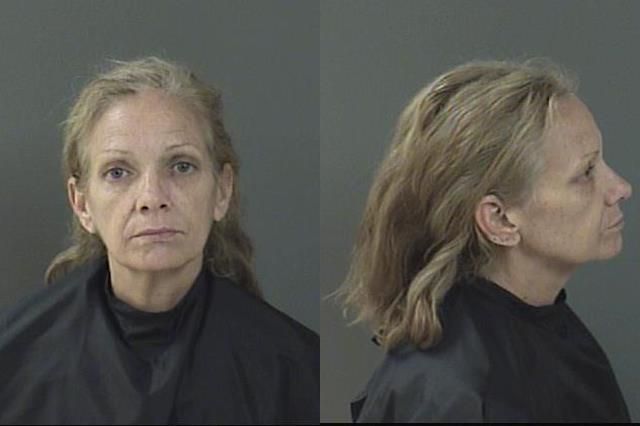 INDIAN RIVER COUNTY — A 48-year-old woman who stabbed a man with a silver pocketknife during an argument about a cell phone, was arrested Thursday, deputies said.
Deputies arrested Janelle Marie Erwin, of the 400 block of 13th Place, Vero Beach, on a charge of aggravated battery with a deadly weapon. Erwin was held Friday at the Indian River County Jail on $5,000 bond.
Indian River County deputies responded to reports of a stabbing about 11 p.m. Thursday at Erwin's home. The caller told a dispatcher a man, bleeding heavily, was walking in the area, reports show.
Deputies found the man, who said his live-in girlfriend, Erwin, woke him up earlier while he was asleep in his bedroom. Erwin accused the man of having her cell phone, which he denied, reports show.
The two began to argue and then Erwin stabbed the man, authorities said. Deputies said the man had cuts on his upper right arm and hands.
Deputies went in the home and saw blood on the kitchen floor, reports show. The law enforcement officers found the pocketknife hidden underneath a chair cushion.
Erwin told deputies the man attacked her first, reports show. Erwin could not remember if she stabbed the man.
Deputies arrested Erwin and took her to the county jail. Erwin has an arraignment at 8:45 a.m. June 7, court records show.