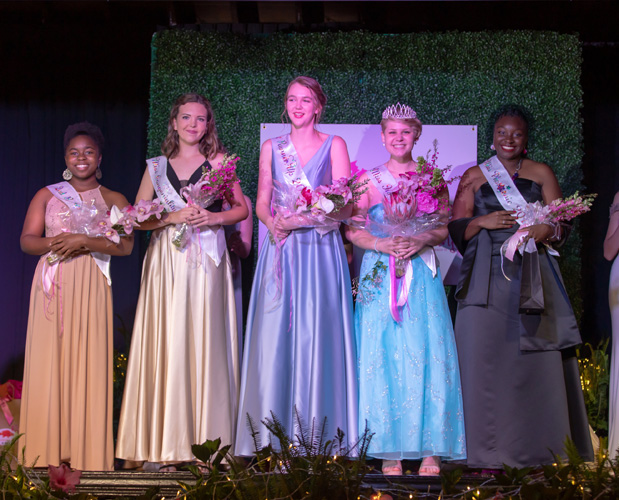 Photo: Denise Ritchie          Residents gathered en masse for the 2019 Hibiscus Festival in historic downtown Vero Beach, perusing the Fine Art and Fine Craft Show and the numerous vendor booths, cheering on participants in the United Against Poverty Shopping Cart Parade, and enjoying live musical entertainment throughout the day.
The event raises funds to support the efforts of Main Street Vero Beach to preserve and grow the downtown area. Early Saturday, cyclists rode in a Centennial Hibiscus History Ride, which took them to historic sites about town.
The Thursday before the weekend festival, 10 young women between the ages of 15 and 19 competed in the Hibiscus Pageant hoping to be crowned Miss Hibiscus 2019.
Taking the title was Rebekah Parsons, Marie Lorenz was runner-up and Unique Edden was second runner-up. Additional awards were presented to Miss Photogenic Alicia Maneiro and Miss Congeniality Mackenzie Cooley.
Photos by: Denise Ritchie
Click HERE to see more or buy photos