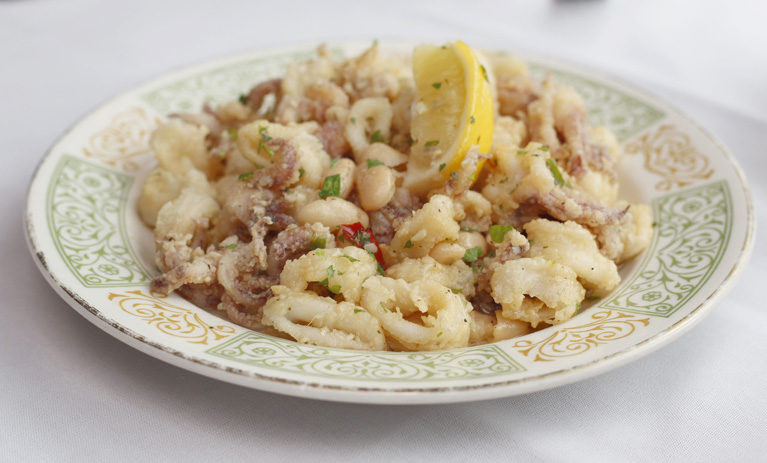 For a dinner that's reliably wonderful, from appetizer to dessert, there's no place better in the heart of Vero than the Amalfi Grille.
You absolutely know a great culinary experience awaits when you make a reservation at this white-tablecloth-yet-intimate Italian restaurant on Miracle Mile.
Proprietor Bob Rose, who cares deeply about the food and wine served at Amalfi, is constantly coming up with something new, and was hinting last week at a summer surprise he will be unveiling shortly.
But we were in the mood for a couple of the dishes we have come to know and love over more than a decade of dining at Amalfi, so we stuck with a couple of old favorites.
For an appetizer, we decided to share the crostini of Ducktrap River smoked salmon ($16).
If you believe that starting with the best ingredients is the sine qua non of a fabulous dish, smoked salmon simply doesn't get any better than that created by Ducktrap River – and the sliced salmon was served with a homemade remoulade sauce, diced red onion, hardboiled egg, and capers with toasted crostinis. Sinful.
On this evening, we opted to pass up a salad – though the truffle burrata salad with grilled black plums and crispy prosciutto sounded mighty tempting – and went straight to the entrées.
I ordered the hogfish piccata ($38) while my husband (for about the 90th time) went for the grilled veal chop ($49).
The beautiful pieces of fresh hog snapper, sautéed in extra virgin olive oil, white wine, lemon, capers and butter, were served with a couple of beautiful shrimp over spinach. A very successful dish.
My husband's first bone veal chop, perfectly grilled medium, was as tender and tasty as you could possibly hope, topped with a wild mushroom marsala sauce and served with garlic truffle mashed potatoes and sautéed asparagus. Superb.
Finally, it came time for dessert – which is always a highlight of the evening at Amalfi, where the pastries are a work of art. On this evening, we went for another long-time favorite, the limoncello raspberry mousse cake. To die for!
Dinner for two with a couple of glasses of wine can run anywhere from $120 to $180 before tip. With a great bottle of wine, it can come to more. But you also can dine well there for considerably less.
The Amalfi Grille, currently open seven nights a week, has put together that winning combination of great food expertly prepared, fabulous service and a proprietor who cares. It is difficult to wish for more.
I welcome your comments, and encourage you to send feedback to me at tina@verobeach32963.com.
The reviewer dines anonymously at restaurants at the expense of Vero Beach 32963.
Amalfi Grille
Hours: Dinner nightly, 5 p.m. to closing
Beverages: Full Bar
Address: 398 21st Street, Vero Beach
Phone: 772-564-8218