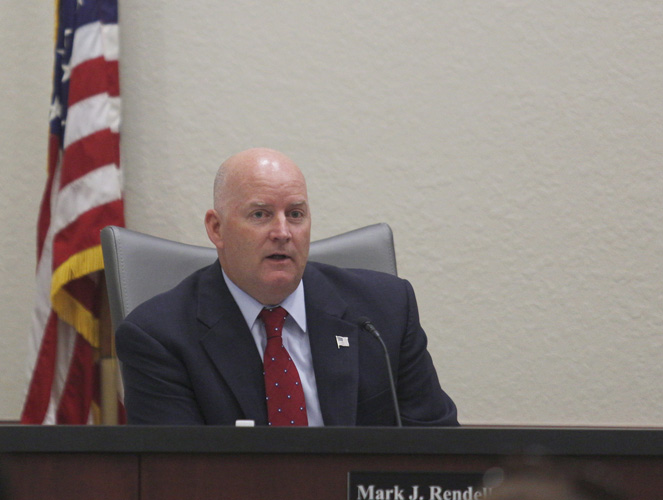 Photo by Kaila Jones
Superintendent Mark Rendell has submitted his letter of resignation to the School District of Indian River County. His last day with the district is May 24.
Rendell, who submitted his resignation at 11 a.m. Wednesday, could not be reached for comment.
Indian River County School Board Chairman Laura Zorc said Rendell's resignation will allow the district to move forward and begin the search for his replacement.
"I wish he and his family only the best," Zorc said. "Now it's time for us to come together as a school district and work together."
The school board voted unanimously Tuesday to not renew Rendell's contract beyond June 30, 2020.
The board also Tuesday voted to join the Florida School Board Association which will help the district in their search for an interim and new superintendent.