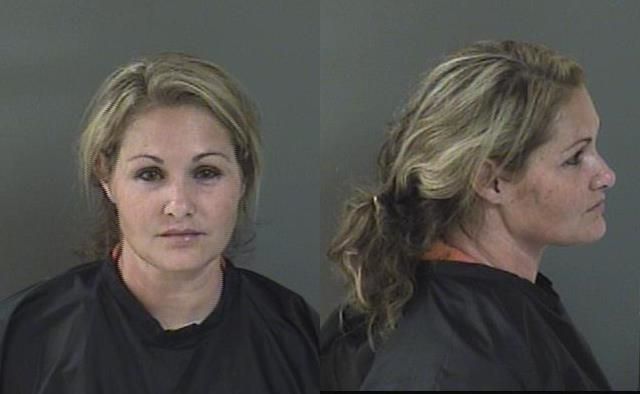 INDIAN RIVER COUNTY — A 34-year-old woman was arrested after she was spotted in the middle of an intersection unconscious and slumped over the steering wheel with three children in the back of her vehicle, reports show.
Another motorist saw Lauren Marie Ritto in her vehicle, which was stopped at the intersection of 27th Avenue Southwest and 9th Street Southwest, reports show. Ritto had a blood alcohol content level of .295 and .300, more than three times the legal limit, deputies said.
Indian River County deputies arrested Ritto, of the 1200 block of 12th Court, on three counts of child neglect and driving under the influence. It was unclear if she has been released from the county jail.
A motorist called deputies about 10 p.m. Monday after spotting Ritto and her three children in the vehicle about 30 feet into the intersection. Ritto had her foot on the gas while the engine was still on, reports show.
Deputies responded to the scene and saw a toddler and two infants in the back seat, authorities said. Deputies said Ritto reeked of alcohol when they spoke with her.
Deputies spotted an opened wine bottle of Sutter Home Pinot Grigio and two other wine bottles, reports show. Deputies said Ritto was unaware she was in the middle of an intersection.
Deputies arrested Ritto and took her to the county jail. Ritto has an arraignment at 8:45 a.m. June 7, court records show.