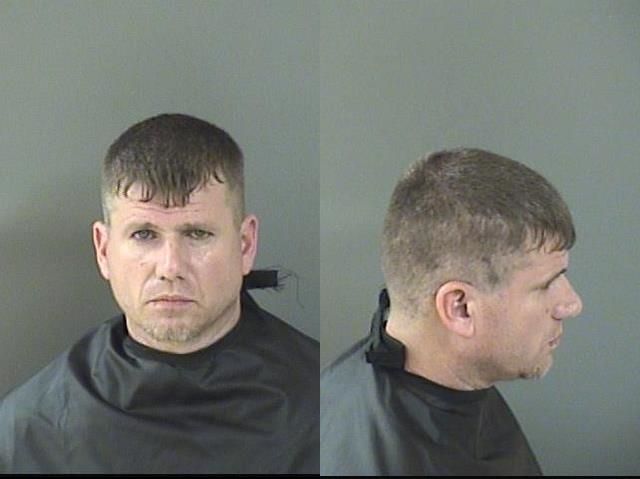 INDIAN RIVER COUNTY — A 44-year-old man was arrested after he pointed a gun at two people and then later barricaded himself inside his bedroom to evade deputies, authorities said.
The man – identified as Johnny Ray Human – told both victims that "he was going to kill them," authorities said.
Deputies arrested Human, of the 8300 block of 135th Lane, Sebastian, on a variety of charges including two counts of aggravated assault with a deadly weapon, false imprisonment and battery. Human was released Saturday from the Indian River County Jail on $67,500 bond.
Deputies first met with the woman and the other victim about noon Thursday at the Sebastian hospital parking lot.
The woman, who was in a relationship with Human and was living with him for more than 6 months, was bleeding, reports show. The woman told deputies she was gathering her belongings to move out earlier when Human began to push and shove her.
Human slapped the woman several times, pushed her in a bedroom and closed the door, reports show. Human tried to lock the door from the outside, but the woman was able to get the door back open and escape the home.
Deputies said Human walked outside and pulled out a small automatic pistol from his pocket. Human loaded a round into the chamber and then pointed it at the woman and a man, who was also outside, reports show.
The victims went to the hospital and told deputies what happened. The deputies then went to Human's home.
Deputies said Human barricaded himself inside a bedroom by placing an object against the back door, reports show.
Deputies were able to eventually get the door open and detain Human. Deputies found the pistol inside the bedroom.
Deputies arrested Human and took him to the county jail. Human has an arraignment at 8:45 a.m. June 7, court records show.