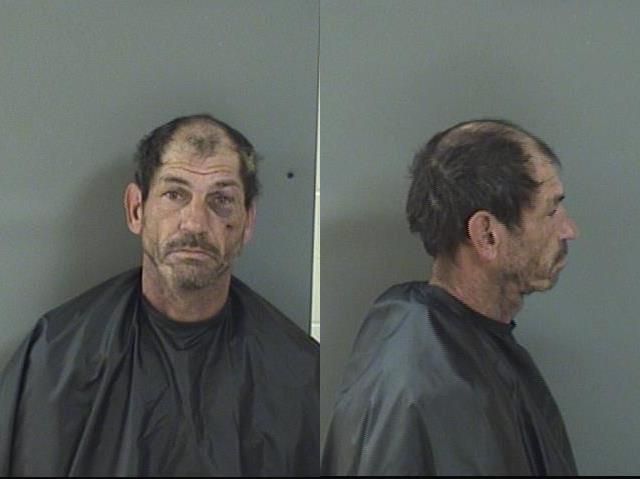 INDIAN RIVER COUNTY — A 50-year-old man was arrested after deputies said he struck another man twice with a piece of wood during a heated argument.
The man – identified as Roland Harris III – told deputies after he was detained that he would return to the other man's home and kill him, reports show.
Deputies arrested Harris, of the 900 block of 5th Place, on charges of aggravated assault with a deadly weapon and battery. Harris was released Thursday from the Indian River County Jail on $4,000 bond.
Indian River County deputies responded to a disturbance about 10 p.m. Tuesday at a home in the 1200 block of 19th Avenue Southwest. Deputies stopped a silver truck nearby that had a two by four piece of wood in the back.
The driver, later identified as Harris, told deputies he arrived at the home earlier to pick up his girlfriend. Harris said another man at the residence hit him with a hammer, reports show.
Deputies spoke with the man in the home. The man, who said he didn't personally know Harris, told deputies he saw Harris pull up to the home.
A woman at the home went to the doorway. When Harris began acting belligerent toward the woman, the other man walked to the door.
The man stepped outside, closed the door and asked Harris to leave several times. The man said Harris walked to his truck, grabbed the piece of wood and struck him in the arm and leg, reports show.
Harris threw the wood back in the truck and re-approached the man, this time with a box-cutter, authorities said. The man grabbed a hammer from a tool bag and hit Harris after Harris swung at him, reports show.
Harris then went back to his truck and drove off.
Deputies arrested Harris and took him to the county jail. Harris has an arraignment at 8:45 a.m. May 10, court records show.