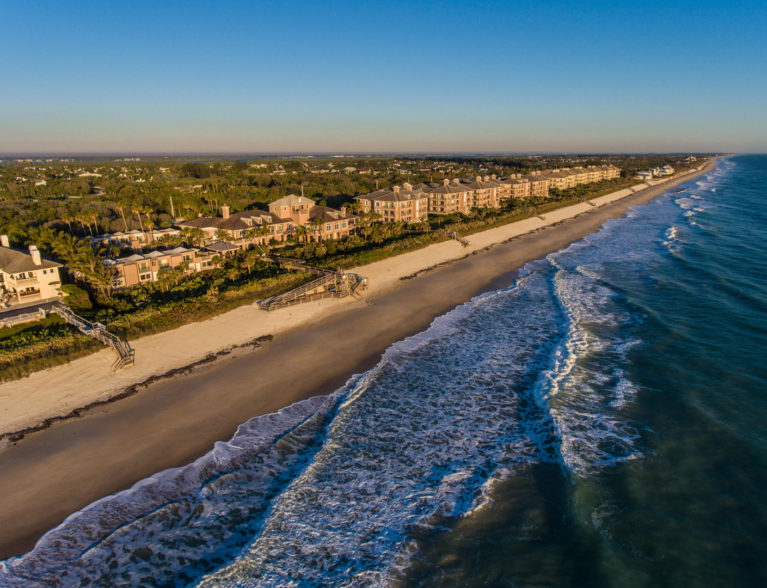 TOWN OF ORCHID — Police Chief Phil Redstone, a lead investigator for a high-profile homicide case involving a suspected serial killer in the 1980's, is set to retire this fall.
Redstone, whose family was one of the pioneer families in the area, has more than five decades of experience in law enforcement, including 15 with the Town of Orchid as a part-time chief of police. His retirement is effective Sept. 30, Town Manager Noah Powers said.
"It is a tremendous milestone. Through his dedication of 50 years in law enforcement, he has volunteered to put himself in harms way if needed for citizens," Powers said. "That speaks volumes for his character, integrity and work ethic."
Redstone submitted his resignation letter to the town council last September, Powers said. Powers said the town council has no plans to fill the police chief position.
The previous police chief was Ernie Polverari, who also served as the original town manager, Powers said.
Redstone, a lifelong Vero Beach resident, will plan to spend time with his family, play golf, and also volunteer with the Indian River County Sheriff's Office detective bureau to work on cold cases.
Redstone began his law enforcement career with the sheriff's office, according to his biography. While at the agency, Redstone was the lead investigator in a homicide case where deputies said David Alan Gore raped, tortured and murdered Vero Beach teenager Lynn Elliot in July 1983.
Gore later confessed to killing five other women in the county in prior years, officials said. For the Elliot case, Gore was convicted of first-degree murder and sentenced to death in 1984.
Gore was executed in April 2012 after spending 28 years on death row at a Florida state prison in Starke, authorities said. In 2014, Redstone was interviewed by an independent, British based company that filmed a series of documentaries on serial killers for the British Broadcasting Corporation, officials said.
Redstone left the sheriff's office to become a chief of police for Royal Palm Beach. He retired from that agency in 1999, his biography shows.
Redstone then moved to the Town of Orchid in 2005, where he became a police chief. The gated community – made up of 1.8 square miles – has a population of 447 people.
Redstone graduated from Vero Beach High School and holds three college degrees, his biography shows. Redstone's great uncle, B.T. Redstone, was the first mayor of Vero Beach in 1925.