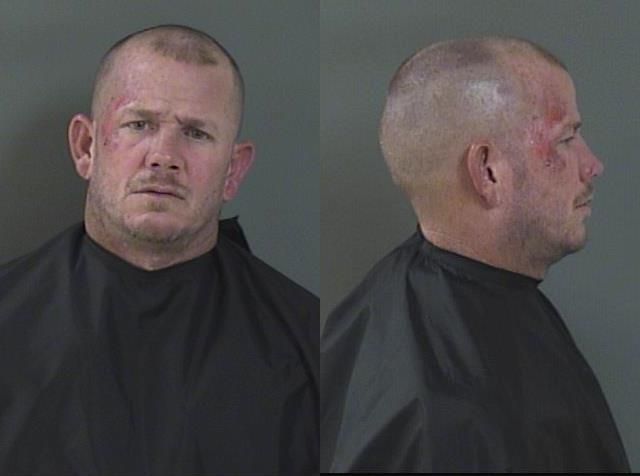 INDIAN RIVER COUNTY — A 38-year-old man who broke into a neighbor's house, pointed a firearm at a homeowner before beating him and punching his 15-year-old relative, was arrested Tuesday.
Deputies said Jason Lee Koonce broke into the family's home, grabbed a 9 mm hand gun and fired a round in the man's direction, reports show. The man had a golf-sized lump on the back of his head and cuts and scrapes after the beating, authorities said.
The family told deputies they have an ongoing issue with Koonce, reports show. Deputies said Koonce previously threatened the wife, husband and their kids; it was unclear if charges were filed in previous cases.
Deputies arrested Koonce on charges of aggravated assault with a deadly weapon, possession of a firearm by a convicted felon, armed burglary dwelling, child abuse and battery. Koonce was held Tuesday at the Indian River County Jail on $111,000 bond.
Indian River County deputies were called to a disturbance about 11 p.m. Monday at the family's home. The block and street number were not available.
Deputies spoke with the woman, who said her husband returned home earlier when Koonce approached him in an aggressive manner, reports show. The neighbor tried to avoid Koonce by going inside the residence, but Koonce also went in the home through a back door.
In the kitchen, Koonce tackled the man, causing the two to fall into his wife, reports show. When a gun fell from the woman's waistband, Koonce picked up the weapon.
The man walked outside while Koonce followed, pointing the firearm at him. Koonce tossed the gun, tackled the man again, bashed his head on the concrete and punched him in the face, authorities said.
The man's relative, a minor, tried to intervene when Koonce punched him in the right hand, reports show. Deputies said the relative's hand was swollen.
Deputies arrested Koonce and took him to the county jail. Koonce has an arraignment at 8:45 a.m. May 10, court records show.