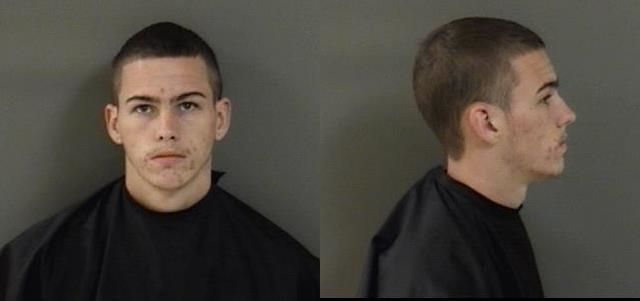 SEBASTIAN — A 19-year-old man suspected of engaging in sexual acts with an underage girl, was arrested Wednesday, police said.
The man – identified as Ronald Joseph Richartz III – admitted to officers he participated in the sex acts with the 15-year-old, reports show. Richartz repeatedly told police he thought the girl was 16 years old.
Under Florida law, anyone age 17 or younger can not legally consent to sexual activity.
Sebastian police arrested Richartz, of the 400 block of Del Monte Road, on charges of lewd lascivious molestation and possession of drug paraphernalia. Richartz was released Wednesday from the Indian River County Jail on $25,500 bond.
Police were called to a molestation complaint March 13 at the Sebastian Police Department. The victim's mother told officers her daughter had a sexual encounter with an 18-year-old man, reports show.
The incident happened either in late January or early February, authorities said. The girl left her room in the middle of the night and met Richartz at his home.
The two engaged in sexual acts inside a bedroom, reports show.
The girl told officers she was 14 when she met Richartz, who was 18 years old at the time of the incident. The girl said she had not talked to Richartz since that night.
Officers went to the home of Richartz, who admitted guilt.
Police arrested Richartz and took him to the county jail. Richartz has an arraignment at 8:45 a.m. May 10, court records show.