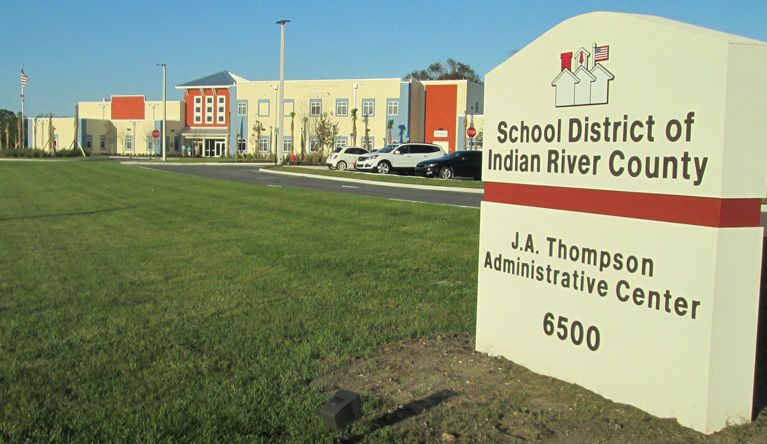 There's so much our School Board needs to talk about – a long to-do list that includes the district's financial troubles, next year's budget, exorbitant legal fees, the superintendent's performance review, union contract negotiations and the troubling departure of dozens of teachers since the beginning of the school year.
That's why board members, who meet as a group two Tuesdays each month, often find themselves working from 9 a.m. until 11 p.m. on those seemingly endless days, the final hours of which are spent in business meetings that begin at 6 p.m.
Still, having inherited a mess from the previous panel, it is a struggle for the current board to keep up with the work load.
Presentations from the superintendent and his staff are postponed. Items are removed from meeting agendas. Board discussions are cut short or rescheduled.
"We're just so behind right now," School Board Chairman Laura Zorc said.
So, in late February, Zorc appealed to her fellow board members, asking them to consider adding a third Tuesday to their monthly meeting schedule, so they could discuss staff presentations, unresolved issues and other matters they need or want to address.
After much discussion and some compromise, all five members finally agreed to commit to an additional monthly meeting – three-hour sessions, from 3 p.m. to 6 p.m. – which they hope will be enough to conduct the district's business in a more timely and effective manner.
It was the right call.
Given the challenges facing a board operating with three new members and limited experience in the two other seats, more time together is needed to produce better decisions and improve the group's chances of meeting deadlines.
The night-time business meetings have too-often run too long and too late, forcing the board to either shelve agenda items or confront important issues when members were physically worn out and mentally weary.
That's troubling.
Worse, though, are the time constraints and jam-packed meeting schedules that Zorc said have prevented board members from getting "all the information necessary" to address and sufficiently discuss the issues on which they must vote.
"Meeting twice a month and trying to condense all our decision-making and discussion into those two days, wasn't very productive," Zorc said. "But it goes beyond just discussion.
"There's still a lot of informational stuff we need to have presented to us, so we can ask questions and be prepared to vote on things," she added. "I feel we're really getting behind on the information that we need."
She cited information presented to board members on the afternoon before their Feb. 26 business meeting, saying the presentation initially was scheduled for January.
Board members had already agreed to add an hour to their last-Tuesday-of-the-month workshops with Schools Superintendent Mark Rendell, who now meets with them from noon to 4 p.m., and they believe that will help.
Clearly, though, they still need to talk more as a group – a lot more, at least for a while.
Board member Mara Schiff strongly endorsed Zorc's pitch for adding days to the meeting schedule, referring to the group's struggle to do "everything that needs to be done" while the panel's newcomers learn on the job.
"I don't feel that two days a month is getting it done," Schiff said at that Feb. 26 meeting. "I feel we're always running to catch up. We never have enough time to talk about things and, as a result, we're giving short shrift to conversations that deserve more."
Indeed, Schiff expressed doubt that the additional three hours for board discussion will suffice, saying, "I'm personally feeling like we need more than that."
She referred to what she called a "packed agenda" for that night's business meeting.
"I reviewed everything before we got here and, in reviewing it, really wondered how we were going to get through all of it because I knew I had a lot of questions on some of the things," Schiff said.
Schiff said the homework she and the other board members do between meetings is substantial, but it's done "in a vacuum" because Florida's government-in-the-sunshine law restricts their ability to discuss district matters – other than those involving litigation and personnel – to public meetings.
"Even if we're all individually talking to the superintendent or anybody else in the district," she said, "I don't know what conversations you're having, and you don't know what conversations I'm having … Because we are a five-member board that has authority only as the five of us, our time together is really critical."
Board member Teri Barenborg said adding meetings on school days would force her to take more time off from her full-time job as a teacher and teaching coach in St. Lucie County.
She said she could attend extra meetings in the evenings, on weekends and during spring break, but she preferred to not miss classes the next few weeks, during what she called "crunch time," when she is preparing her students for tests.
In doing so, she mistakenly gave the impression that she would not attend additional meetings on school days.
That prompted Schiff to respond, saying, "I don't want your students to suffer, and I don't think they should. On the other hand, I don't want our students to suffer, either."
Schiff and other board members, particularly Tiffany Justice, gave reasons – most of them pertaining to family obligations – why holding additional meetings at night, on weekends and during spring break would be more difficult for them.
Barenborg's remarks also spurred criticism on social media from former school board candidate Stacey Klim, who ran against her in November and lost.
Klim wrote in a Facebook post that she was "very upset" as she watched the Feb. 26 meeting, where Barenborg "indicated she was too busy in her other job as a teacher in another county … to attend all the meetings that were necessary to conduct business."
Referring to Barenborg's stated concern for her students in St. Lucie County, Klim asked: "What about the staff and students of the district she was elected to serve? Her implication was that they were less important."
She then noted Barenborg's absence from the board's recent training session on finances and budgets, writing: "Considering the current financial situation in our school district, it is imperative that the School Board has a clear, knowledgeable base going forward. The school board needs to understand how the budget works to ensure the district stays solvent.
"Ms. Barenborg did not come to the meeting," she added. "She couldn't get away from her other job to attend."
That's true: Barenborg couldn't get away, but it was because of unexpected circumstances beyond her control at her school – not because she didn't care enough to attend.
"It was a tough decision," Barenborg said Sunday. "It wasn't that I didn't want to be there, but some things came up that I'd rather not discuss publicly. And I knew I could listen to the audio of that training session.
"I've been an educator for a long time," she added. "I was an assistant principal for seven years and a principal for five years. I have a master's degree in educational leadership, which required a course in educational finance.
"I'm very familiar with educational finance."
Barenborg shrugged off Klim's criticism and any doubts about her commitment to the board. She said she fully intends to attend the additional board meetings.
"I never said I wouldn't attend, and I'm not planning to miss any meetings," Barenborg said. "I simply explained my situation … There's no question I can do both jobs, because I'm doing it."
Barenborg said she does much of her board-related work on her own time and comes to meetings well-versed on the issues being discussed. In fact, she was in Tallahassee earlier this week, meeting with Florida Department of Education officials to get information she'll need to address district issues.
To be sure, Barenborg isn't alone: The members of this board appear to be putting in the time, doing the prep work required to confront the district's many issues and earning their $33,000 salary.
They say they'll do more, if necessary.
"If we get to a point where we see that adding those three hours on an off-week isn't enough," Zorc said, "I'll definitely ask to add more time, even if it means adding another day of the week."
As she should.
There's so much our School Board needs to talk about.