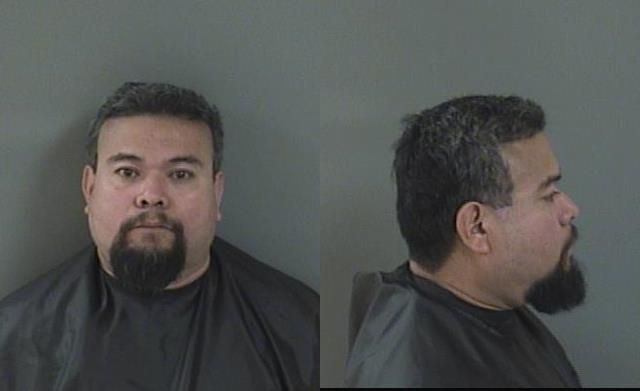 INDIAN RIVER COUNTY — A 47-year-old man with a firearm was arrested after threatening to kill a relative following an argument over taking care of the dogs who lived at his home, deputies said.
The man – identified as Salvador Antonio Ayerdis – pointed the 9 mm black Ruger at his mother-in-law and said, "I'll (expletive) kill you and burn the house down," reports show. Deputies found the weapon inside Ayerdis' room.
Indian River County deputies arrested Ayerdis, of the 3000 block of 4th Street, on charges of aggravated assault with a deadly weapon and two counts of possession of a firearm by a convicted felon. Ayerdis was held Wednesday at the Indian River County Jail on $62,000 bond.
Deputies were called to a disturbance about 7 p.m. Tuesday at Ayerdis' home. Ayerdis and his wife lived at the residence with Ayerdis' mother-in-law, reports show.
The couple was not home when deputies arrived.
Deputies spoke with the mother-in-law, who said she and Ayerdis had argued earlier about her wanting him to take care of the dogs that lived at the home, authorities said. Ayerdis went to his room, grabbed the gun and started waving it around in a threatening manner, reports show.
The mother-in-law, who told authorities she was scared, went to another part of the house and called law enforcement, reports show. Deputies stopped Ayerdis and his wife after spotting them drive past the residence.
Ayerdis admitted he and the mother argued, but denied threatening her, reports show.
Deputies arrested Ayerdis and took him to the county jail. Ayerdis has an arraignment at 8:45 a.m. May 10, court records show.