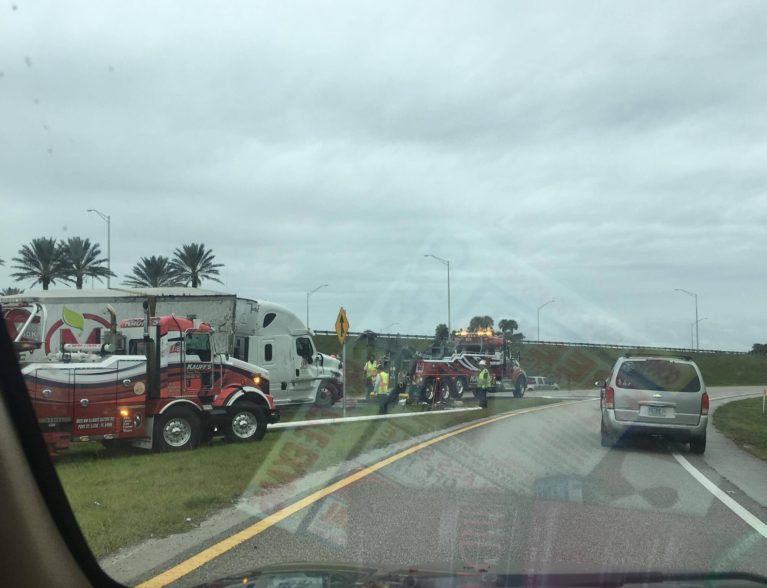 INDIAN RIVER COUNTY — No injuries were reported after a tractor trailer flipped on its side Tuesday afternoon, partially blocking the ramp entrance to the interstate, fire rescue crews said.
This is the second reported crash to happen in the county Tuesday.
The single-vehicle wreck happened shortly after 1 p.m. Tuesday on the ramp entrance at northbound Interstate 95, near State Road 60, Indian River County Fire Rescue Battalion Chief Kyle Kofke said. The driver, who was the only person in the vehicle, refused treatment.
Crews were still working to remove the truck from the area about 3:30 p.m. The damaged truck was carrying cabbage, Kofke said.
No further details were immediately available.