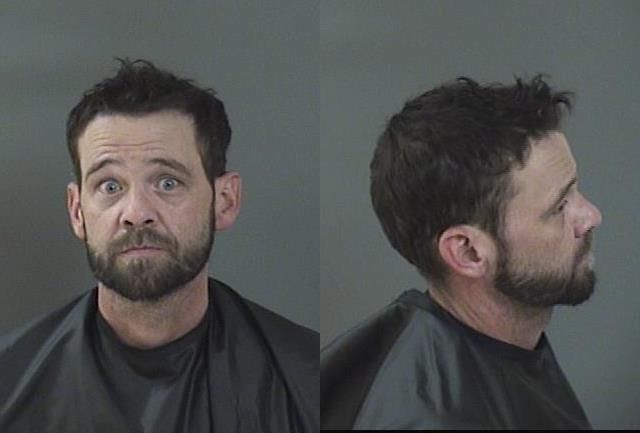 INDIAN RIVER COUNTY — A 39-year-old man was arrested after he failed to stop for deputies while driving with four hitchhiking teens after midnight under the ruse of giving them a ride home from the fair, authorities report.
The man – identified as Christopher Andrew Morin – did not know the teenagers, and offered them alcohol during the ride, reports show. Deputies said Morin had a large knife and was driving southbound on U.S. 1, which was in the opposite direction the teenagers had lived.
The juveniles said they told Morin to stop when deputies were trying to pull the vehicle over. Morin replied, "No," and "I can't," reports show.
Deputies arrested Morin, of Marathon, on a variety of charges, including four counts of contributing to the delinquency of a minor, fleeing and eluding, possession of drug paraphernalia and carrying a concealed weapon. Morin was held Tuesday at the Indian River County Jail on $7,500 bond.
Deputies conducted a traffic stop about 1:30 a.m. Sunday on a gray Dodge pickup in the 3700 block of U.S. 1. The pickup continued southbound U.S. 1, passing areas that were safe to pull over, reports show.
When the truck eventually stopped, deputies approached the vehicle and saw four teenagers inside. Deputies spoke with the teens, who said the driver, later identified as Morin, picked them up and was giving them a ride home, reports show.
Deputies searched the truck and found an open bottle of Vodka inside a cooler, authorities said. Deputies also found a smoking pipe with marijuana residue inside a wooden box.
The teens denied owning the marijuana, reports show. Inside the vehicle, deputies also found a fixed blade knife.
Morin denied knowing about the narcotics and said the knife was for fishing, reports show. No other fishing equipment was found in the vehicle.
The four teens, who were all under the age of 18 years old, were turned over to their parents. None of the parents neither knew Morin nor that Morin gave their children a ride, reports show.
Morin told deputies he lived in Marathon and had no ties to Indian River County. Morin could not say why he was in the same area as the juveniles when he picked them up.
Deputies arrested Morin and took him to the county jail. Morin has an arraignment at 8:45 a.m. May 10, court records show.