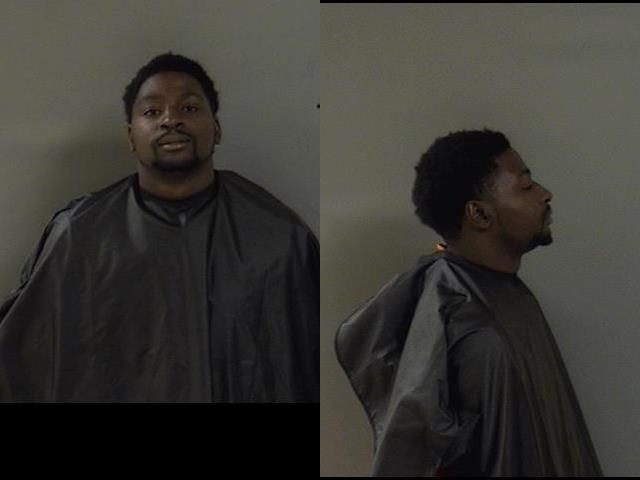 INDIAN RIVER COUNTY — A 27-year-old man who told deputies he was aiming for the door when he threw a steak knife that struck his girlfriend following an argument over cigarettes, was arrested, reports show.
Deputies arrested Dewayne Jackson, of the 500 block of 13th Place, on a charge of aggravated battery. Jackson was released Friday from the Indian River County Jail on $5,000 bond.
Indian River County deputies responded to a medical call about 7:30 a.m. March 14 at Jackson's home. Deputies spoke with a woman, who had a steak knife stuck in her right leg, just above the ankle, reports show.
The knife appeared to be impaled about 1 inch to an inch and a quarter deep, authorities said. The blade had impacted the bone in her ankle and became lodged.
The woman, who was in a relationship with Jackson, told deputies she didn't know how the knife got stuck in her leg. The woman was home with Jackson and their 3-year-old daughter before the incident.
Deputies spoke with Jackson, who said he and the woman were arguing earlier about cigarettes. The woman took the cigarettes from Jackson and then walked out of the door.
Jackson told deputies he then threw the steak knife, reports show. He said he intended to throw the weapon at the door, and not the woman.
Deputies doubted the couple's stories. Deputies noted the woman's injuries were consistent with a stabbing incident, and not a person throwing a knife.
On March 14, deputies arrested Jackson and took him to the county jail. Jackson has an arraignment at 8:45 a.m. April 12, court records show.