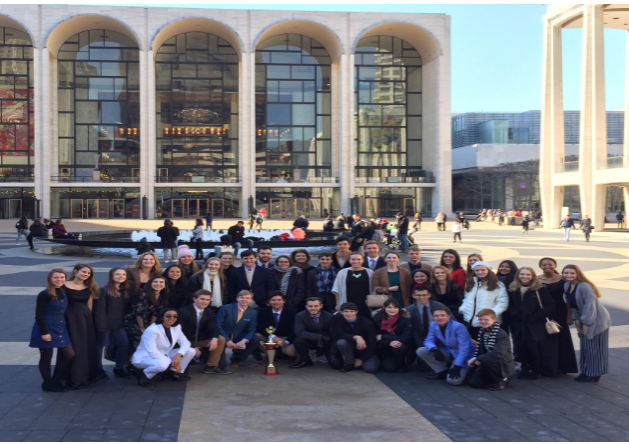 A local high school ensemble showcased their musicianship among nine other schools around the country in a national competition in New York City, and placed in the top three, school officials said.
The Vero Beach High School Philharmonic Orchestra, composed of 38 members, placed second-runner up in "The Orchestra Cup," which was held March 9 under the 2019 National School Orchestra Championships. The young instrumental ensemble performed compositions such as Mozart Adagio and Fugue, Barber Adagio for Strings, and Bartok Rumanian Folk Dances at the Alice Tully Hall at the Lincoln Center.
"The students worked very hard on their journey to get to New York, and I was already very proud of their efforts," Orchestra Director Matthew Stott said. "I was so glad that the journey culminated in an excellent performance on stage at the Lincoln Center."
The competition is held annually to name the top school orchestra in the nation, according to its website. Each performance is judged by renowned orchestral professionals and educators across the country.
Some recent accomplishments for the Vero orchestra include straight superior ratings at the District Music Performance Assessment, performing in a joint concert with the University of Central Florida Symphony Orchestra, and performing with international chamber musicians.
"Having attended the trip and watching the competition, our students were technically superb. They also portrayed the emotion in each piece to their audience and judges," Vero Beach High School Principal Shawn O'Keefe said. "The rendition of the song 'Adagio for Strings' hardly left a dry eye in the Lincoln Center and received a standing ovation.  I am so proud of this group of talented musicians, and we are so fortunate to have them here at VBHS under the direction of our nationally and internationally respected director, Matt Stott."