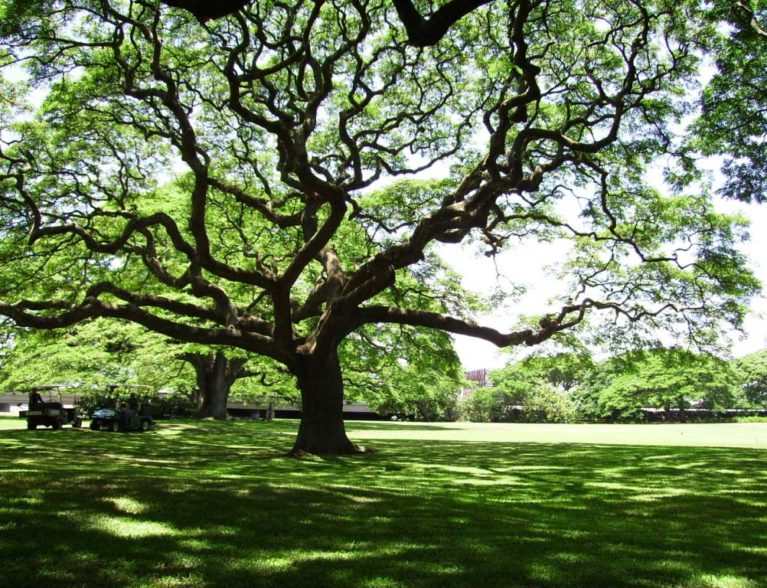 The Pelican Island Audubon Society is working with other organizations to help plant 100,000 native and fruit trees in Indian River County for the next decade or so. To get started, the groups want to plant 5,000 in the next two years – and they're asking the public's help to reach that goal.
"If every adult in our county planted one tree, we'd surpass our goal and benefit our County. It is essential that we work together to improve our health and quality of life," said PIAS president Dr. Richard Baker.
Already, the Pelican Island Audubon Society with the Environmental Learning Center and Every Dream Has a Price has planted six trees at two homeless shelters in Gifford. Those trees include a Southern Red Cedar, a Buttonwood, and four Live Oaks.
"Our planet and our county are in dire environmental trouble," PIAS said in a prepared statement. "Our planet from global warming, and our county from toxic algae and pollution damage impacting our economy and health."
The Trees for Life project is expected to restore native tree coverage by reforesting and re-greening neighborhoods, reinvigorating street trees and parks, and transforming local landscapes from grass and lawns to native vegetation.
Trees are known for absorbing carbon dioxide and producing oxygen. According to Dr. Baker, they also cool cities by 6 or 8 degrees, help clean surface waters and can save homeowners money on electric costs.
"If everyone in the world – 8 billion – planted one tree, we could significantly reduce climate change," he said. "Let's start in our yard."
Already, the Pelican Island Audubon Society has 100 Live Oak trees ready to plant. Trees will be free, but to get one, residents must take a brief course on how to plant, water, and care for a tree and sign a contract to look after it for one year.
A GPS map with the location showing for each tree planted will show the groups' progress.
Those interested in planting a tree are encouraged to contact PIAS by calling (772) 567-3520 or emailing piaudubon@yahoo.com.