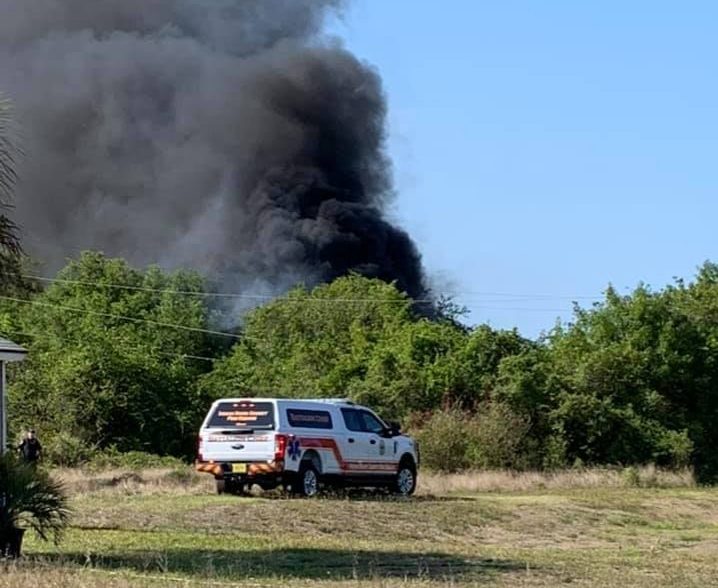 Photo provided by Justin Grayam 
SEBASTIAN — No injuries were reported after an abandoned boat exploded and caught fire in a wooded area Friday afternoon, sending heavy black smoke into the air, fire rescue crews said.
Firefighters responded to reports of an explosion about 4 p.m. Friday near Manly Avenue and Barber Street, Indian River County Fire Rescue Battalion Chief Kyle Kofke said. Brush trucks extinguished the flames about 4:30 p.m., Kofke said.
No structures were threatened from the blaze. No further information was immediately available.
Video provided by Justin Grayam. *Click the audio icon in the lower right hand corner for sound. 
Photos provided by Justin Grayam