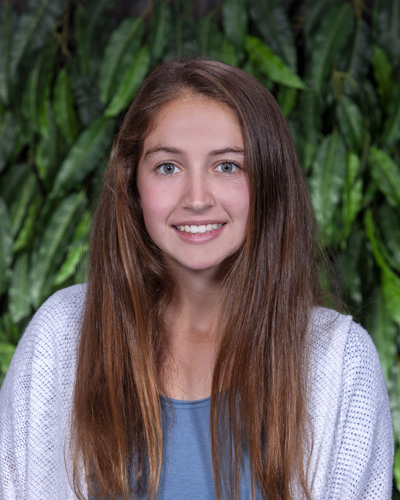 St. Edward's senior Elizabeth Zoltak dove head first into a full slate of sports at an early age, and the pattern continued through high school. She would prefer that to be the norm forever, but has come to grips with the likelihood that the sports she enjoyed so much through elementary, middle and high school will never be as big a presence in her life again.
Moving on to college can shift your priorities like that.
"I can't really picture my life without playing sports," Zoltak said. "Whether it's soccer or lacrosse – I even swam for a little bit – I have tried a ton of sports for as long as I can remember, and I think it always comes back to being part of a team and having something to work towards."
Zoltak also tried cross country and was on the varsity team for three years. This past season she led the girls to a third-place finish at the district meet with a team-best 5K time of 22:37. Every Pirates team she was on qualified for the regional tournament.
While she took to distance running with a characteristic gusto – and experimented with volleyball for a period of time in middle school – soccer and lacrosse have always occupied the top spots on her list of favorites.
"I've played soccer in pee-wee and recreational leagues since I was probably 6 years old. I also played club soccer for 6 years. Lacrosse was pretty much the same. I played a lot of recreational lacrosse when I was younger.
"In eighth grade I was asked to move up to the varsity soccer team. I was also asked to play varsity lacrosse in eighth grade because the team was small and needed some numbers. As a freshman I played JV volleyball and after that realized I wasn't in the best shape for the soccer season. So I wanted to try something new and joined the cross country team in the fall of my sophomore year."
All of this maneuvering led to three years of round-the-clock athletic activity at St. Ed's with the varsity cross country, soccer and lacrosse teams. Zoltak is closing out her career as a Pirate athlete on the lacrosse field.
She wasn't expected to play in the 2019 home opener against Park Vista High due to a broken finger, but bandaged up and had two goals and two assists in an 18-11 win. She scored three more times in a 15-6 victory over Sebastian River High last week just before spring break. The team is currently 5-2.
"Over the last three years with coach (Rick) Cassara, the lacrosse program has really picked up. He cares about the team and really wants us to succeed. It took a little time to adjust to his style because the practices last a little longer than they used to. But there was a lot of improvement and I'm excited for what this season is going to bring.
"When I first came out for lacrosse I played attack. Then I transitioned to defense because I was always willing to try something new. Last year, after a really good cross country season, I had better speed and endurance, so I started playing more in the midfield.
"I have definitely played all of the positions on the field, and I was a goalie way back in sixth grade. I have seen the game from every which way. It's nice to be a senior now because I really understand the game. I know what I can do and I know what I can help other people do."
The lacrosse program is clearly on the ascendency. Zoltak was also member of some strong soccer teams under coach Jaclyn Mohr, as evidenced by a cumulative record of 35-7-3 during her first three varsity seasons. That included a district championship as a sophomore. There has been a slight downturn recently that didn't in any way diminish the overall experience.
"We had a really good dynamic going for four years, but this year it was more of a challenge because we lost a lot of key players. While it's really fun to win, I've also had a lot of losses. It has all really helped my work ethic. When I try my best and put in as much effort as I can, that's when I see the best results. I want to look back and be happy with everything that I've done."
Zoltak says she will miss the friendly faces she became accustomed to since pre-K at St. Ed's. She is still undecided, but has compiled a "pretty good list" of colleges to choose from, specifically mentioning the University of Miami, Tulane University and the University of Michigan.